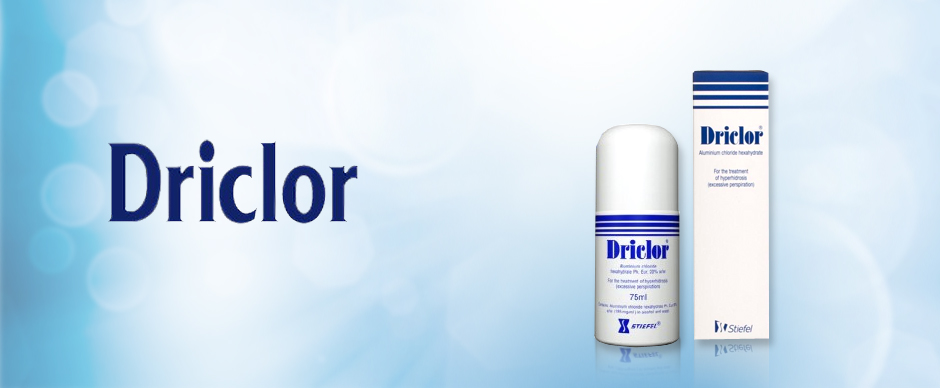 Using Driclor for treating hyperhidrosis
Driclor Antiperspirant is a great effective treatment for hyperhidrosis. Its unique formula with the active ingredient Aluminium Chloride Hexahydrate, provides long lasting protection against wetness and odour. Driclor delivers exceptional performance from the beginning of treatment and you will begin to notice a significant decrease in sweating after just a few uses. It works by taking effect over the sweating gland in order to allow perspiration but prevent the formation of moisture in order to reduce sweating by 65%.
Applying an antiperspirant is not quite the same as using a deodorant as you need to take a little more time and care as part of the treatment process for your condition. Here are some of the general directions to follow when using Driclor for treating your hyperhidrosis.
General indications:
Make sure the affected areas are completely dry before using (and do not use on wounds or irritated parts of the skin).
Do not expose your skin to water just before or after using and wait at least one hour after a bath or shower to apply.
Do not shave the affected area before using and leave at least 24 hours after shaving to use.
It is important to only use this type of antiperspirant at night, right before you go to bed. You need to feel completely relaxed as any kind of anxiousness or stress can trigger sweating.
The antiperspirant needs to be left on the skin overnight and should be washed off with water the next morning. Make sure you dry the areas well and do not apply again until night time.
At the beginning of treatment, use your antiperspirant every night until you notice the sweating has stopped throughout the day. Then you can begin to reduce usage to twice per week.