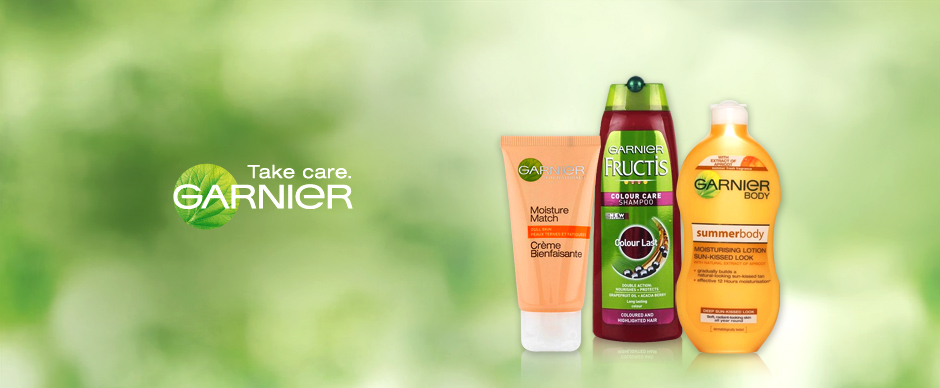 Boost the quality of your hair with Garnier
Beautiful hair is a real asset and can help to enhance your beauty even more. If you want hair that is healthy and rich you need to do your part to give your hair the care it needs. Long, short, wavy, or straight, your hair needs all the help it can get.
Healthy hair should not be over washed
Healthy hair should be washed once or twice a week. Over washing the hair will strip it of its natural oils and lead to problems with dry and brittle hair. Most hair experts agree that hair that is long, thick, curly, and more processed can go longer between washes because the oils don't travel down the hair shaft as quickly as it does for hair that is short, thin, and straight. Hair is similar to fibre, meaning the more often it's washed the worse it looks.
If you spend more time outdoors and exercise regularly your hair gets sweaty hair gets sweaty meaning you'll have to wash it more often than just twice a week. In this case, opt for a quality shampoo that is labelled "everyday shampoo". This means that is gentler on the hair as it contains less detergent than other shampoos.
When shopping for shampoos look for the ones that do not contain, or contain fewer, sulphates or parabens. Sulphates are chemicals that make shampoo lather and froth, and parabens are preservatives that can sometimes cause irritation and eye problems.
How can I tell which shampoo my hair needs?
A major part of hair upkeep is choosing the right products to match your unique hair type. Avoid picking any old shampoo off the shelf and take the time to look for a shampoo that suits your hair. Consider this:
Curly or coarse hair usually needs a shampoo that minimizes frizz and softens the hair.
Straight or oily hair usually needs a shampoo that is gentle and can be used for daily washing.
Coloured or treated hair usually needs a shampoo that has been fortified with extracts or amino acids. Hair that has been coloured or treated is the most fragile as these treatments essentially damage the follicles.
Dry hair usually needs a shampoo that contains glycerine and collagen to help restore moisture to the hair.