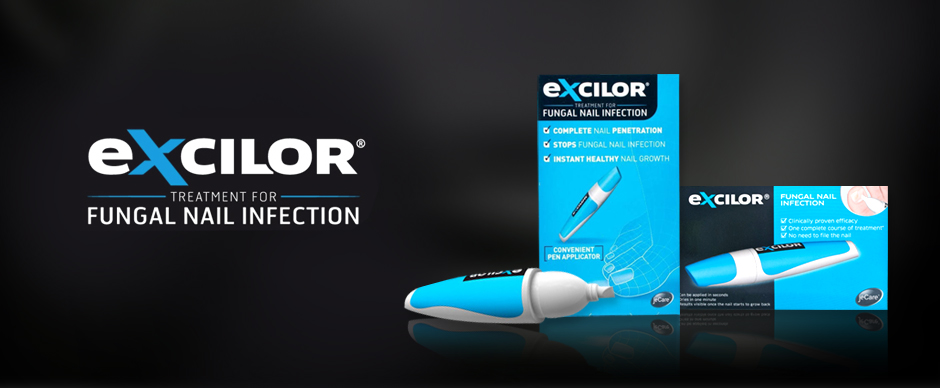 How does Excilor Nail Fungus Treatment Work?
Excilor Fungal Nail Infection Treatment comes in a handy and easy-to-use precision applicator that allows you to directly place the treatment on the nail and easily apply it across the surface of the infected nail. Its revolutionary applicator has made fungal nail treatments incredibly simple and convenient and makes it a lot easier to eliminate the nasty fungus and get your nails looking nice and healthy again.
When you have a fungal nail infection, the fungi underneath the nail will feed on keratin, which is the substance that makes up the structure of the nail. Excilor works by penetrating the nail and altering the environment underneath in order to make it hostile to any fungal growth. This method allows Excilor to get to the bottom of the problem quicker than many other treatments that have to take their time to work through the nail before reaching the infection.
The effects of Excilor are quick and you soon see the infected nail begin to grow out shortly after the beginning of treatment. It is important however to begin treatment as soon as you notice the infection on your nail. The smaller the infection, the shorter the treatment period as Excilor will only need to work on a small portion of the nail. The results of clean, healthy nails will then be achieved much quicker.
Excilor's efficiency has been clinically proven as it is applied in seconds and dries in just one minute. It contains one full course of treatment and there is no need to file the infected nail through treatment, as you will see visible results as the nail grows back.
How to use Excilor Fungal Nail Infection Treatment:
Clean the nail thoroughly and remove any traces of nail varnish before each application.
Use Excilor twice daily in generous amounts once in the morning and once in the evening.
Use the pen-shaped applicator to coat the entire nail and underside nail rim.
After application, allow the nail to dry for 1-2 minutes before putting on shoes or socks.
Make sure the applicator is fully closed after use to prevent it from drying out.
For the best results, treat the nail with Excilor for a minimum of 3 months as you should continue the course of treatment until the nail has completely healed.
It is recommended to keep your nails trimmed when you begin to see new, healthy nail growth.
The Excilor applicator should provide around 400 applications, which is enough for one course of treatment.