 What is Cetraben?
Cetraben's special blend of ingredients has helped millions of people manage dry and eczema-prone skin. Its unique and balanced formulations help to treat dry and eczema-prone skin by re-hydrating and protecting it from irritants.
Cetraben cream and lotion both contain:
Light Liquid Paraffin - replaces lost skin oils
White Soft Paraffin - forms a protective barrier on the skin surface
Glycerin – is a humectant that attracts moisture from the epidermis and the air to the surface layers of the skin
The exact balance of these three simple ingredients, working in harmony with the skin, is the secret that makes Cetraben so popular.
Cetraben products are suitable for people over the age of one, helps to relieve discomfort, reduces the itch and the need to scratch it. Convenient to use, Cetraben's airless pump dispensers allow for easy and accurately measured applications throughout the day.
Cetraben is not tested on animals and does not contain any ingredients derived from animals.
Cetraben Cream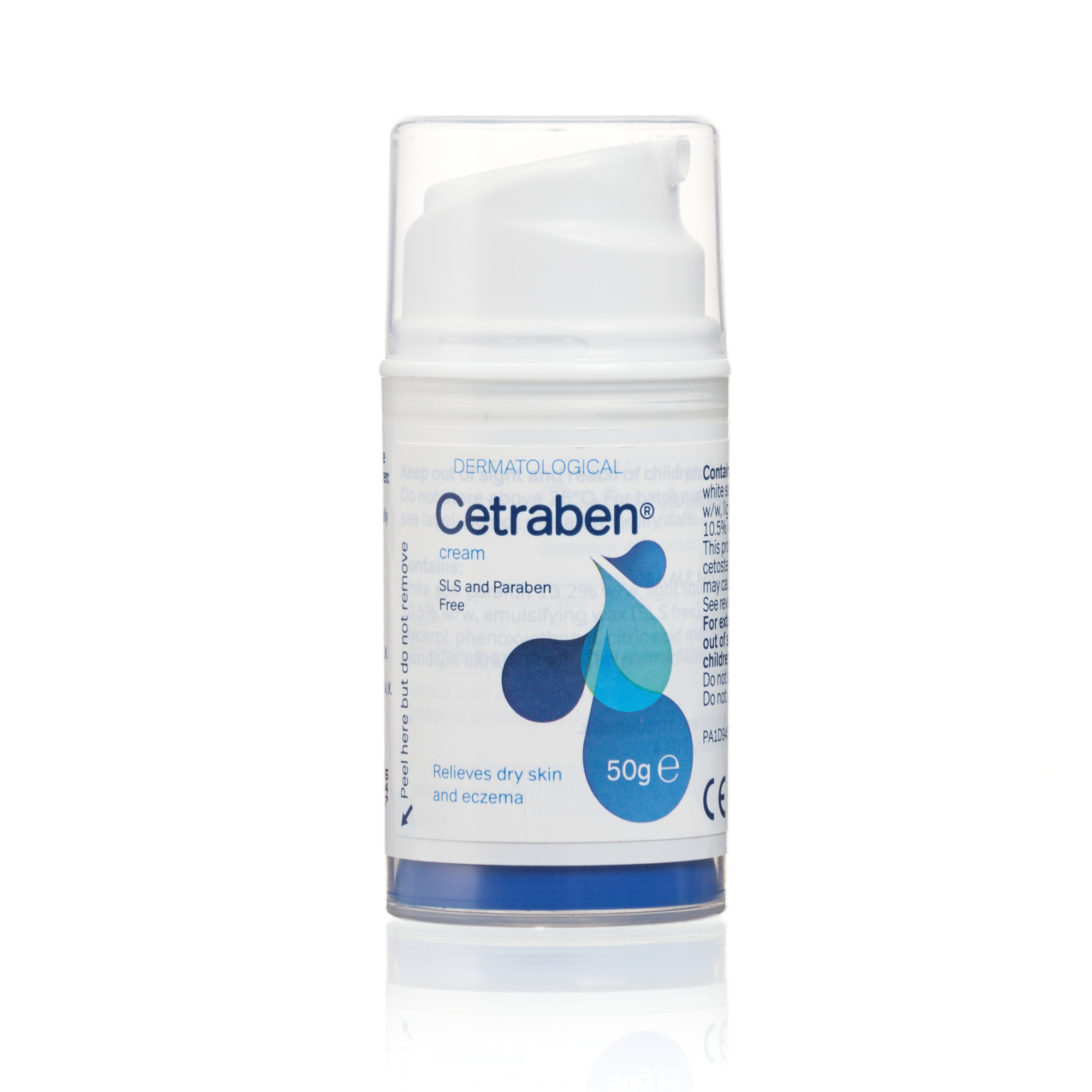 Properties:
Softens and protects
Locks in moisture
Absorbs easily
Ideal for:
People with more localised, problematic skin
Available in:
Cetraben Lotion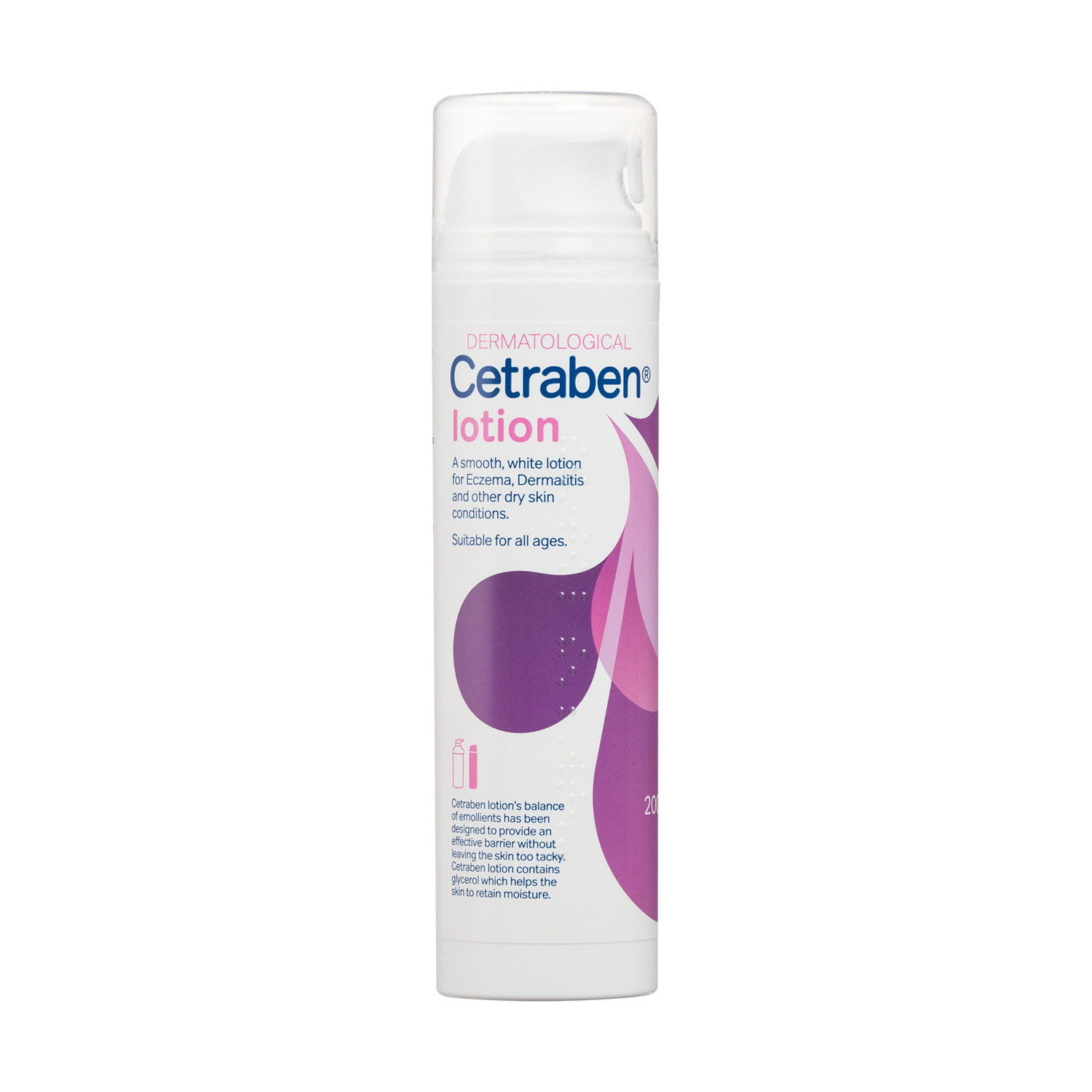 Properties:
Softens and protects
Lighter formula than Cetraben Cream
Absorbs easily
Ideal for:
People who need to cover large areas of eczema or dry skin
People who need their emollient to dry quickly
Available in: