Shop by Brand
Browse by Category
Infant & Baby
Refine by Brand
Browse our list of questions and answers, or ask your own health question.
View questions »
Submit a question »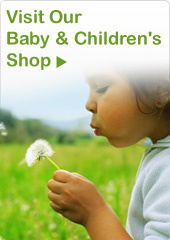 Why Chemist Direct
UK's Number 1

Online Pharmacy

FREE

Fast Delivery

Express

Delivery

Confidential

& Discreet

Regulated

& Approved Pharmacy

Secure

Shopping

Run by

UK Pharmacists

Genuine UK

Sourced Medication

UK Based

Call Centre
Infant & Baby
Our Infant & Baby Favourites
Featured Infant & Baby Products
Stock up on baby health supplies at Chemist Direct
Babies and infants get ill just as much as the rest of us, so it's a good idea to keep medicines handy for when they occur. Coughs & colds are common as to are colic, teething pain and temperatures'. So stocking up on baby health supplies is a great idea.
Need baby medicines fast?
Chemist Direct offers a great range of baby medicines including Infacol, Bonjela, Nurofen and Calpol to help minimise pain & irritability. We even have baby supplements to help keep your infant in good health throughout the year, such as Abidec or Optibac, so mom is able to worry about 'one' less thing.
For all your baby supplements look to Chemist Direct