Shop by Brand
Browse by Category
Sun Care
Refine by Brand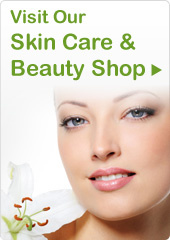 Why Chemist Direct
UK's Number 1

Online Pharmacy

FREE

Fast Delivery

Express

Delivery

Confidential

& Discreet

Regulated

& Approved Pharmacy

Secure

Shopping

Run by

UK Pharmacists

Genuine UK

Sourced Medication

UK Based

Call Centre
Our Sun Care Favourites
Featured Sun Care Products
Protection

200ml
£13.99
YOU SAVE £3.00

150ml
£14.99
YOU SAVE £1.00

150ml
£13.17
YOU SAVE £1.58
Derma Suncare

200ml
£11.32
YOU SAVE £5.68

50ml
£10.32
YOU SAVE £5.18

200ml
£8.66
YOU SAVE £4.34
Take care of your skin in the sun with Chemist Direct
Taking care of your skin in the sun is of the up most importance (as much as some people may feel that it is getting a tan that is important) due to the risks that over sun-exposure may cause to your health. For this reason, Chemist Direct offer a wide range of suncare products from top brands such as Garnier Ambre Solaire, Reimann, Piz Buin and Nivea to name a few.
Need sun screen, suntan lotions or suntan cream?
Great news! We offer sun protection, aftersun, sprays, lotions and gels ranging from SPF 8 to 50 so we have something for both adults and kids alike. Everything you need to keep your skin healthy in the sun can be found right here! Oh, and just so you stay clear of the extreme use of the sunbed, we offer self-tanning products too!
Get your sun screen, suntan lotions or suntan cream right here at Chemist Direct