Shop by Brand
Browse by Category
Digestion & Stomach
Refine by Brand
Browse our list of questions and answers, or ask your own health question.
View questions »
Submit a question »
Links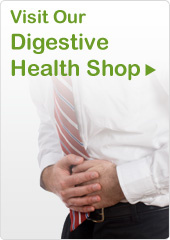 Why Chemist Direct
UK's Number 1

Online Pharmacy

FREE

Fast Delivery

Express

Delivery

Confidential

& Discreet

Regulated

& Approved Pharmacy

Secure

Shopping

Run by

UK Pharmacists

Genuine UK

Sourced Medication

UK Based

Call Centre
Our Digestion & Stomach Favourites
Featured Digestion & Stomach Products
Get your digestive troubles under control with Chemist Direct
Everyone has suffered a stomach upset at some stage of their lives. Whether that be in the form of constipation, diarrhoea, indigestion, nausea or even trapped wind, the symptoms are usually quite the same – uncomfortable, bloating and pain.
Need digestive medicines fast?
Chemist Direct have a wide range of products for an upset stomach cure including Imodium, Rennie, Gaviscon & Buscopan to name a few. With such a huge range, you are sure to be able to find the right digestion medicines for you.
For an upset stomach cure, look to Chemist Direct to help