Shop by Brand
Browse by Category
Constipation
Refine by Brand
Browse our list of questions and answers, or ask your own health question.
View questions »
Submit a question »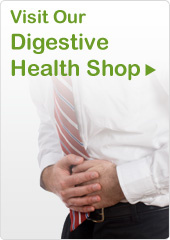 Why Chemist Direct
UK's Number 1

Online Pharmacy

FREE

Fast Delivery

Express

Delivery

Confidential

& Discreet

Regulated

& Approved Pharmacy

Secure

Shopping

Run by

UK Pharmacists

Genuine UK

Sourced Medication

UK Based

Call Centre
Constipation
Our Constipation Favourites
For immediate relief try Chemist Direct
Constipation can make you feel sluggish, bloated, nauseous and in pain (from stomach cramps) and the prospect of sitting endlessly on the toilet waiting for nature to take its course its more than many can bear. Thankfully there are many constipation treatments out there that can help prevent and treat it such as Dulcolax or Senokot.
Get stool softening medicines from Chemist Direct
Stool softeners like Dulcoease and Movicol increase the amount of water within your faeces so that they are softer and therefore easier for you to pass. This is a god send when you are tired of 'waiting'. We also have bulk forming laxatives including Fybogel which work similarly to stool softeners, stimulant laxatives like Ex-Lax which speed up the bowel movement process and suppositories & enemas like Anusol which flush out the bowels. Whichever you choose, the outcome is the same – immediate, necessary relief. What is great about these treatments is that your natural bowel movements will resume once treatment is stopped.
Many constipation treatments are available from Chemist Direct