Shop by Brand
Browse by Category
Skincare
Refine by Brand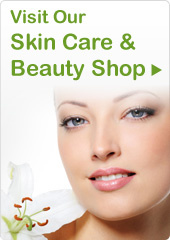 Why Chemist Direct
UK's Number 1

Online Pharmacy

FREE

Fast Delivery

Express

Delivery

Confidential

& Discreet

Regulated

& Approved Pharmacy

Secure

Shopping

Run by

UK Pharmacists

Genuine UK

Sourced Medication

UK Based

Call Centre
Our Skincare Favourites
Featured Skincare Products
Get silky smooth skin with Chemist Direct
Ageing is inevitable, and as we do, skin ages also. Keeping skin supple and moisturised is one way to help fight the signs of ageing as it can help skin look more youthful. It's also a great way to combat dry skin conditions. Dry skin can occur as a result of your environment, even to lips, so it's a great idea to keep them moisturised too. We have many face skin care moisturisers from brands including Clarins, Garnier and Carmex.
Help keep skin looking its best throughout the year
We even have bronzing & self-tan products so that your skin can look both radiant and healthy every day, so you can be ready for any weather, from Xen-Tan & Sienna-X as well as Piz Buin & Garnier Ambre Solaire.
Look your best everyday with beautiful skin courtesy of Chemist Direct