Shop by Brand
Browse by Category
Menopause
Refine by Brand
Browse our list of questions and answers, or ask your own health question.
View questions »
Submit a question »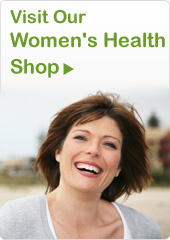 Why Chemist Direct
UK's Number 1

Online Pharmacy

FREE

Fast Delivery

Express

Delivery

Confidential

& Discreet

Regulated

& Approved Pharmacy

Secure

Shopping

Run by

UK Pharmacists

Genuine UK

Sourced Medication

UK Based

Call Centre
Menopause
Our Menopause Favourites
Featured Menopause Products
Menopause Treatment and Remedies

3x60 tablets
£59.99
YOU SAVE £29.86

5ml
£5.65
YOU SAVE 34p

60 tablets
£18.73
YOU SAVE £4.26
Menopause Vitamins and Supplements

60 capsules
£33.43
YOU SAVE £4.52

60 tablets
£11.62
YOU SAVE 88p
Ladies, find the relief you need at Chemist Direct
Menopause happens to all women at some stage of their lives, with an array of symptoms that are thought to affect up to 70% of women. The fluctuating hormones triggered by the menopause can cause hot flushes, night sweats, insomnia and even palpitations which can make life uncomfortable and embarrassing to say the least.
In need of relief from Menopause
Chemist Direct offer a number of products that can help treat and alleviate these symptoms as well as a number of vitamin and supplements from leading brands such as MenoFem, Vitabiotics Menopace and many more. So for symptom relief from Menopause look no further.
Choose Chemist Direct for supplements to complement a Menopause diet