Shop by Brand
Browse by Category
Eye Care
Browse our list of questions and answers, or ask your own health question.
View questions »
Submit a question »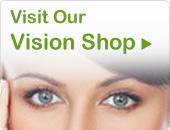 Why Chemist Direct
UK's Number 1

Online Pharmacy

FREE

Fast Delivery

Express

Delivery

Confidential

& Discreet

Regulated

& Approved Pharmacy

Secure

Shopping

Run by

UK Pharmacists

Genuine UK

Sourced Medication

UK Based

Call Centre
Our Eye Care Favourites
Featured Eye Care Products
Look to Chemist Direct for all your eye care products
More often than not, your eyes are taken for granted, yet they are one of your hardest working organs. Many choose not to visit an optician regularly for financial or vanity reasons, or maybe because they are too scared of the outcome. Whatever the reason, a visit to the optician at least once a year is necessary for us all as part of an eye care treatment regime.
Help support your eyes' health
Eyes need nutrients just as our other organs do. It is therefore a good idea to choose eye care products like ICaps or Bausch & Lomb Preservation that you can take daily to help keep your eyes healthy.
We also offer a range of products to keep your eyes bright whether they are dry, itchy, infected or irritated from contact lenses; from brands such as Optrex and Vitabiotics Visionace, so that you can see clearly throughout the day.
Get your eye care treatment products from Chemist Direct