Shop by Brand
Browse by Category
Body & Bath
Refine by Brand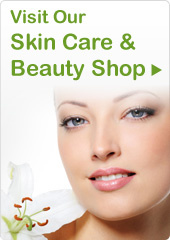 Why Chemist Direct
UK's Number 1

Online Pharmacy

FREE

Fast Delivery

Express

Delivery

Confidential

& Discreet

Regulated

& Approved Pharmacy

Secure

Shopping

Run by

UK Pharmacists

Genuine UK

Sourced Medication

UK Based

Call Centre
Our Body & Bath Hot Picks
Featured Body & Bath Products
Hair Removal

5 razors
£1.09
YOU SAVE 10p

1 razor + 2 cartridges
£8.99
YOU SAVE £1.00

170g
£7.50
YOU SAVE £1.49
Let Chemist Direct help you relax & unwind with a luxurious bubble bath
After a long, tiring day, there is nothing better than sliding into a hot, steamy luxurious bath – no interruptions – just pure, unadulterated bliss! We have a range of both bath & shower products if baths are not your thing, body treatments like moisturisers, exfoliators and even gradual tanners for when you are brave enough to show off your legs!
What about hair removal?
Don't worry, we have that covered too! With so many creams & waxes you are sure to find the best product for you. We have products from Veet, Nad's, Original Source, Radox, La Roche Posay & MD Formulations to help keep your skin healthy, your mind relaxed and your skin seamlessly smooth.
Take care of your skin with Chemist Direct