Shop by Brand
Browse by Category
Bath & Skin Care
Refine by Brand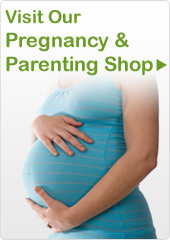 Why Chemist Direct
UK's Number 1

Online Pharmacy

FREE

Fast Delivery

Express

Delivery

Confidential

& Discreet

Regulated

& Approved Pharmacy

Secure

Shopping

Run by

UK Pharmacists

Genuine UK

Sourced Medication

UK Based

Call Centre
Bath & Skin Care
Our Bath & Skin Care Favourites
Featured Bath & Skin Care Products
Bathing

500ml
£2.39
YOU SAVE £2.60

100g
£2.69
YOU SAVE 30p

350ml
£8.95
YOU SAVE £1.04
Hair Care

300ml
£2.19
YOU SAVE 5p

125ml
£2.41
YOU SAVE 58p

250ml
£3.16
Skin Care

300ml
£2.69
YOU SAVE 30p

118ml
£7.85
YOU SAVE £2.14

75ml
£6.99
YOU SAVE £1.00
For baby toiletries you can rely on try Chemist Direct
Your baby's skin is delicate and so taking care of it is of the upmost importance. That's why we offer a range of baby bath, hair & skin care products from brands such as Johnson & Johnson, Burt's Bees & Halo's & Horns to help keep baby's skin soft, smooth and supple without any harmful ingredients.
Baby toiletries for delicate skin
You may find within the first few baths that the toiletries you are using are still not mild enough. Don't worry. This is common and there are plenty of alternative bath & skin care products you can use such as Sebamed, which have been developed especially for baby's over-sensitive skin.
Trust Chemist Direct to keep your baby's skin healthy