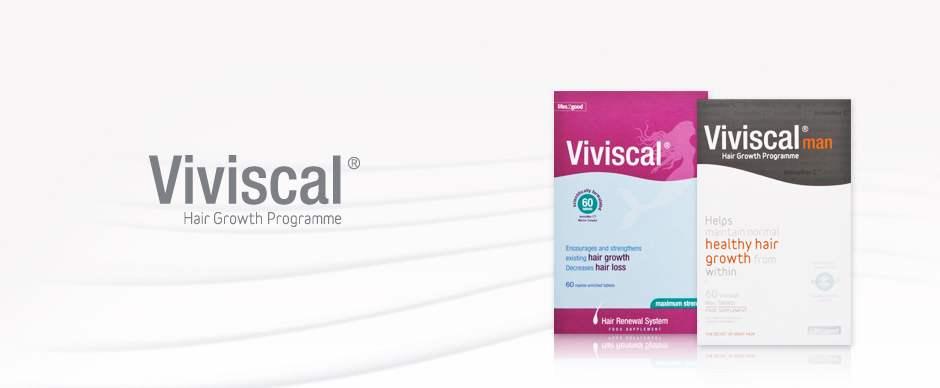 Marine enriched Viviscal is a 100% natural food supplement made in Finland aimed specifically at supporting natural re-growth. The key ingredient is AminoMar C™ – a rich protein compound of marine extracts blended with organic, soluble silica and fortified with vitamin C. Amino acids are the basic structural building units of proteins and are essential in the formation of the hair structure. Viviscal provides those essential nutrients to nourish your hair naturally from within.
4 stages to healthier hair
Viviscal works in 4 stages over 6 months (although most users will notice a difference after just 3 or 4 months – in line with the natural hair growth cycle)
Stage 1 nourishes the hair follicles.
Stage 2 strengthens and promotes the growth of existing hair.
Stage 3 promotes the growth of existing hair where it has slowed down or temporarily stopped. These hairs can be thin and wispy at first.
Stage 4 hair becomes stronger, healthier and more vibrant.