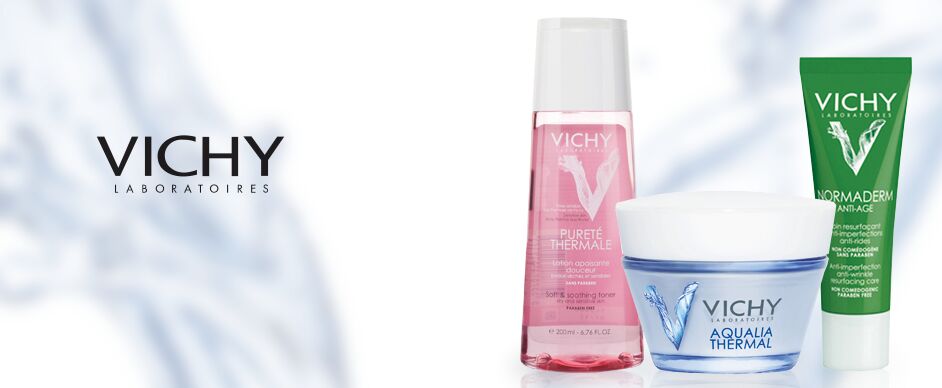 Vichy Dermablend: Be skin confident!
The Dermablend Cosmetics range from Vichy includes foundations, concealers and setting powders that are specially designed to provide ultimate coverage for minor to severe skin flaws. They provide exceptional performance wear and outstanding coverage for a variety of complexion flaws to leave skin looking radiant and even. Specially formulated to be gentle yet effective on blemished and flawed skin, Dermablend is changing lives every single day. Find the best products for your skin flaws and you can be confident in your beautiful, natural-looking and flawless skin.
Features of all Dermablend products:
Up to 16 hours coverage
Water resistant
Hypoallergenic
High coverage texture
Rub resistant
Non-comedogenic
Non-perfumed
SPF 30
Skin conditions
From spots and blemishes to birthmarks and tattoos, Dermablend can cover it all. Because it is so light and breathable yet contains incredible staying power – Dermablend has proved itself as an exceptional camouflage makeup like no other. It can be used to cover skin flaws like:
Birthmarks
Bruising
Dark circles
Freckles
Hyperpigmentation
Imperfections
Rosacea
Redness
Scars
Stretch marks
Tattoos
Uneven skin tone
The Dermablend Range:
Fluid Corrective Foundation – high coverage and long-hold foundation for those covering minor to moderate skin imperfections like uneven skin tone, dark circles, redness, spots and scars etc.
Corrective Stick Concealer – long lasting, high coverage for concealing medium to severe skin flaws like acne marks, dark circles, scars, rosacea, tattoos and hyperpigmentation.
Setting Powder – this powder is specially formulated to prolong the wearability of your Dermablend makeup. Smudge-proof and water-resistant, the setting powder provides up to 16 hours of exceptional coverage.