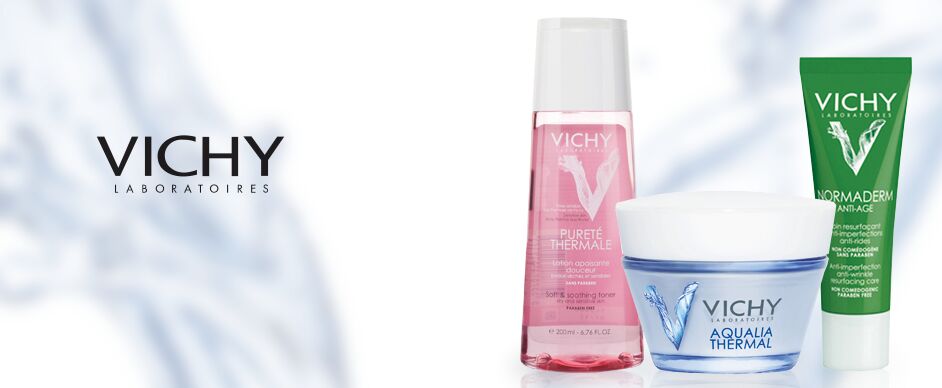 Liftactiv Advanced Filler
LiftActiv Advanced Filler has been formulated for men and women concerned about deep facial wrinkles. As we age wrinkles appear on the skin in folds, ridges and creases and are most prominent on skin which has been exposed to the sun. This advanced filler contains two essential ingredients to help diminish the look of deep and vertical wrinkles including pure Retinol, in very high concentration and LR2412. As Vichy's most powerful wrinkle correcting solution ever it's designed to give your skin a younger look whilst moisturising and hydrating. Its light and non-greasy fluid formula is also Hypoallergenic, paraben free and Enriched with Vichy thermal water.
What is LR2412?
LR2412 has been inspired by the process of scar tissue regeneration in plants and is designed to prevent and repair age-related skin disorders. Its benefits include bio distribution that enables it to infiltrate all levels of the skin and it continuously triggers a series of reactions to regenerate, strengthen and improve elasticity. Its actions have been formulated to correct aging: irregular micro relief, fine lines, reduced flexibility and dryness.
Testimonials
?Will continue to use in the future" Angela
"The first thing you notice about this cream is the silky texture and how easily it spreads onto your face and neck. I used this night and morning for the last month and after about two weeks have definitely noticed an improvement in the lines in my face and especially on my neck....which is very pleasing. We had a family wedding on the 16 days into using it and had my make-up done for the occasion and even the beauty therapist commented on how good my skin look...but the most pleasing was to hear all the family and relatives on the day say that I looked glowing and it felt great to hear so many positive comments... but I will continue to use in the future"
?Lines seem less noticeable? Rita
"This product disappears into my skin so quick and leaves it feeling soft. A little goes a long way so it is great value for money. My lines seem less noticeable and my skin feels plumped up."
?It's magic? Emilia
"Absolutely fantastic, it's magic !!! Pores minimised, after very short time of using, the best wrinkle filler I've ever used , I feel very comfortable, my skin looks younger , it makes me feel great , so I'm very confident with this product"