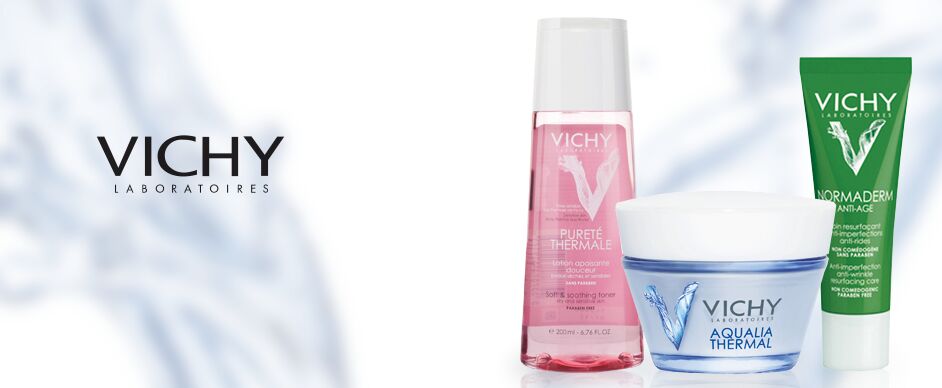 Dercos Aminexil Hairloss Kits
With kits for both men and women these amazing kits from Vichy have been designed to reduce the rate of hair loss and strengthen the feel of the hair.  After 10 years of research Vichy have created a formula combining SP 94, Arginine, PP and B6 vitamins to help the hair feel thicker, stronger and nourished from root to tip. These innovative packs include a targeted gentle massaging applicator with a rounded, ergonomic, white bronze tip. The massaging action helps to stimulate microcirculation of the scalp.
Concerns about hair loss
The number of hairs people lose on a daily basis differs but the average is around 100. Usually thye first signs of hair loss and thinning are more hairs than usual coming out when brushing and washing. Around 40% of all women and 50% of all men will experience some form of hair loss in their lives so finding the right solution for you is key. Types of hair loss can include: Male/female pattern baldness, Alopecia, Anagen effluvium and Telogen effluvium.
Testimonials for Dercos Aminexil Hairloss Kits
"this is amazing. I have a very sensitive scalp no dandruff just irritable and this was perfect I never felt any effects or that burning/itching feeling. I will be doing a you tube review on my beauty channel about this product also the Vichy cleanser I got that was very lightweight on my skin and didn't feel sticky/creamy on my face! I Recommend Vichy!"