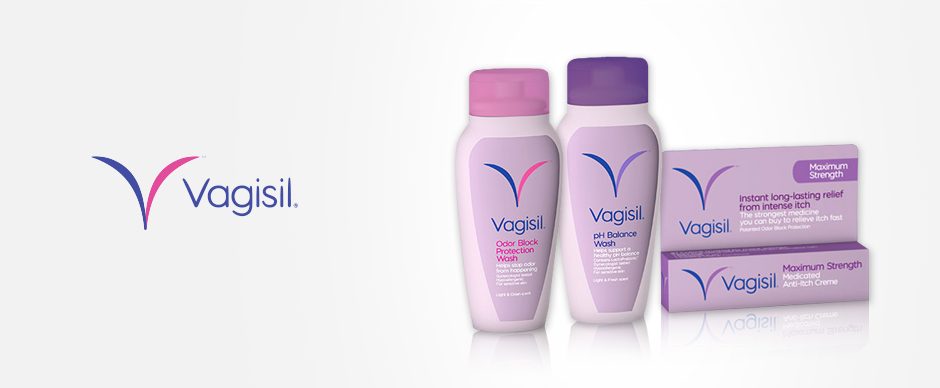 When something's not right
During the times when you know that something is just not right with your intimate health, you need to practice extra hygiene and care. While it's normal for women to experience issues with intimate health throughout their life, it's also important to notice when something is not as it should be and either practice extra care or get help.
There are over 60 different reasons for intimate itches, and some of the most common culprits are antibiotics, discharge, imbalance in pH, and irritating vaginal conditions like thrush. For some vaginal itching can also be a sign of stress. To help care for these problems you can use the Vagisil line of Intimate Treatment products that have been specially created for occasions like these by experts. These products will give you the fast relief you need without compromising on the need for delicate care.
Vagisil Maximum Strength Medicated Anti-Itch Cream:
This is one of the strongest and fastest itch-relieving creams available on the market and is often the number one choice of all anti-itch creams. It can help relieve even the most painful, burning itching. This Vagisil cream forms a protective barrier over delicate intimate areas and reduces any chance of further irritation, thus providing long-lasting comfort.
Vagisil Regular Strength Medicated Anti-Itch Cream:
This cream provides itch-relief that is caused by your period, perspiration, tight clothes, or regular skin care products. You can get instant relief and it is made with a blend of vitamins E, A, and D as well as aloe vera. It also provides odour protection.
Vagisil Anti-Itch Medicated Wipes:
Each pouch contains 20 flushable wipes that help provide instant itch relief. These are the strongest medicated wipes available. They not only provide itch relief by keep you free from odours as well. The packaging is convenient and discreet so that you can use the wipes confidently when you are home or out.