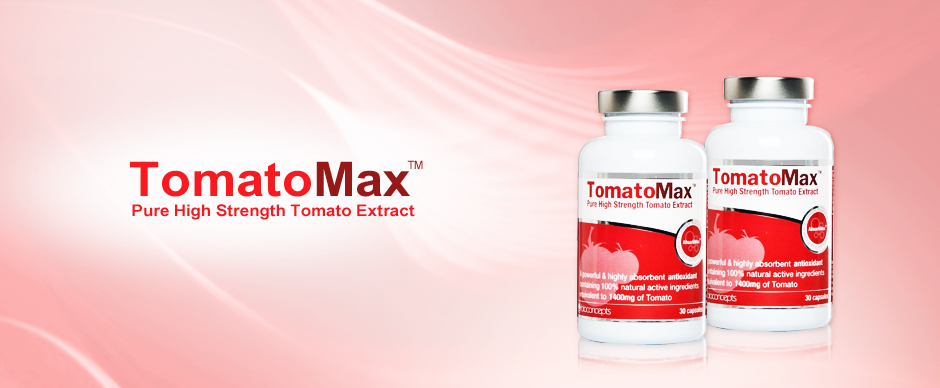 TomatoMax is a powerful & highly absorbent antioxidant containing 100% natural active ingredients equivalent to 1400mg of Tomatoes & 17mg of lycopene. That's twice the strength of Competitors!
Packed full of phyto-nutrients, Bioconcepts TomatoMax™ is a powerful, all-natural antioxidant found to be beneficial to heart health. TomatoMax™ is the first all-natural Lycopene based product that is UK manufactured with GMP approval, available without prescription!
The formulation of TomatoMax™ is made from non-GMO tomatoes that have been specifically selected for their high levels of Lycopene. The extraction process ensures the tomatoes are high quality, super strength and rich in a range of active tomato phytonutrients.