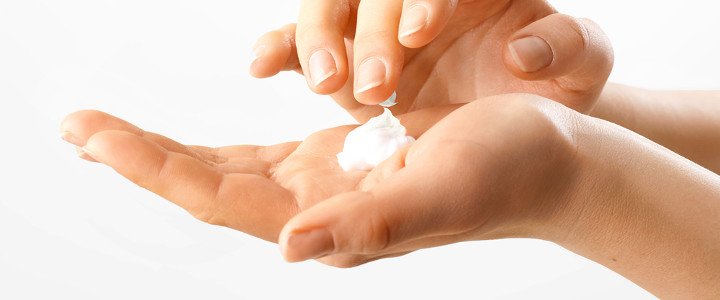 Who are the Salcura products for?
Salcura is for anyone who suffers from dry to severely dry & sensitive skin or more serious skin conditions like eczema, psoriasis, dermatitis, acne, itchy & inflamed skin and other skin allergies. Who additionally, either has a preference for finding a natural and sustainable way of helping their problem skin or who has previously been disappointed with either the results or side effects of steroid, paraffin or otherwise synthetic based products.
Who is the Bioskin range for?
The Bioskin range is made specifically for people who struggle with allergic dry skin conditions, like eczema, psoriasis and dermatitis. The products have been developed to support and strengthen the skin in order to make it less susceptible to allergens, resulting in a signification reduction of symptoms.
Who is the Bioskin Junior range for?
The Bioskin Junior range is specifically made for babies and children with allergic dry skin conditions, like eczema, dermatitis, nappy rash and cradle cap. The range is gentle yet effective and therefore suitable for children of any age. We recommend using the range from 3 months onwards, but only because we want to be supersafe with any potential stinging on such little ones. Although we try to make our product sting-free, be careful on broken skin. Always patch test first when it comes to babies, their skin is 30% more sensitive and thinner than adult skin!
Who is the Antiac range for?
The Antiac range is for anyone with oily, congested and acne-prone skin. 85% of us will have acne at some point in our lives, so the range is specifically developed for all of us who want effective but natural skincare for their acne prone skin.
How do the Salcura products work?
More people are suffering from allergies because of a compromised immune-system either through overexposure to allergens (pollutants, pesticides, chemicals, toxins) and/or a poor diet/ nutrient intake and over-medicating. We believe in the principles of homeostasis – the self-healing capacity of the skin, which is dependent on the supply of nutrients. By making products with a high amount of natural oils and extracts (possibly the highest you will find anywhere), we create little vitamin shots for your skin. In addition, we have pioneered the use of Colloidal Sprays, which mimics the structure of the body's own fluids, therefore allowing it to much better absorb the healthy nutrients found in our products.
Are you products 100% natural?
Unfortunately, it is nearly impossible to make a 100% natural product as we need to use preservatives and stabilisers to ensure all the oils mix with the water and to make sure we adhere to all the regulations that come with making skincare safe. However, the synthetics that we do use are either naturally derived (made from coconut, soy or sunflower) or are the gentlest synthetics known on the market. We always work with scientists from around the world so we stay up to scratch with the newest ingredients possible to ensure we provide you with the best and most effective formulations.
Are you products Vegan?
Yes, all of our products are Vegan.
Are you products tested on animals?
No, our products are never tested on animals.
How long will it take for the products to work?
This is probably the hardest question to answer as there are so many factors that play a part. On average we say our products work within one lifecycle of the skin, which is 28 days. However, for some people results come much much quicker (sometimes overnight), whereas other people have had a skin problem for such a long time, their skin might need up to 6 weeks to really detox and recuperate. Especially if you have used many other products in the past your skin needs that time to really work with our products and ingredients and as such in a way reset itself. So give your skin the time it needs, you might not see immediate effect, but trust us – your skin is working on the inside, without you maybe seeing it from the outside. And if you really feel like the products have made no difference whatsoever, despite using them according to the packaging instructions, at least for 3-4 weeks, feel free to return the product as we wouldn't want you to be unhappy. We have a 30 day money back guarantee, just in case!