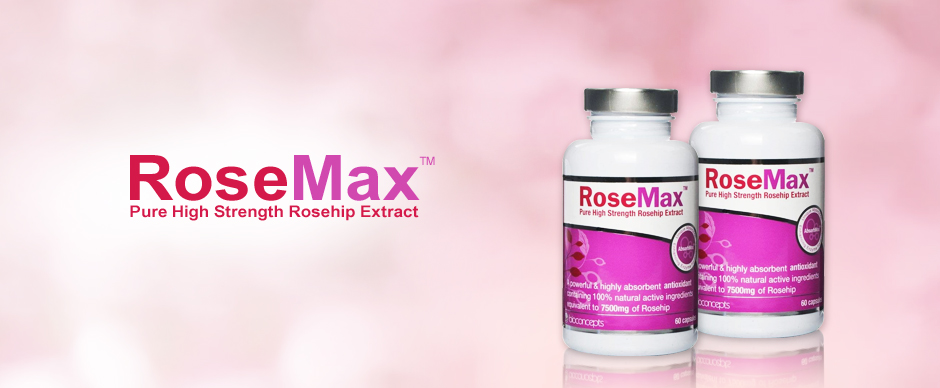 "Rosehip could be more effective than painkillers at easing the pain of arthritis sufferers, scientists claim"
Telegraph, 2008.
There have been numerous studies to support these claims. A study conducted by researchers from the University of California, and Fredericksburg Hospital, Copenhagen University Library and the University of Copenhagen in Denmark, was published in the journal Osteoarthritis and Cartilage, 2008. Its sole purpose was to determine if Rosehip powder did in fact reduce joint pain in Osteoarthritis suffers.
The Study
The 287 participants (of 3 studies) were randomly given either Rosehip powder or a placebo and tested over a period of 3 months. Results showed a reduction in pain by rosehip powder (145) compared to placebo (142). The researchers believe that these results indicate that rosehip powder does reduce pain.
Scientists of a British research team led by V. De Silva published a summary of clinical studies conducted until January 2009 in the December 2010 issue of "Oxford Rheumatology," that evaluated complementary medicine as a treatment for osteoarthritis. Rose hip, among other herbs and supplements, showed some evidence of being beneficial for managing osteoarthritis.
In the journal "Phytomedicine" a study was published by researchers S.N. Willich, K. Rossnagel, S, Roll, A. Wagner, O. Mune, J. Erlendson, A. Kharazmi, H. Sorensen, K. Winther; February 2010 entitled 'Rose Hip Herbal Remedy In Patients With Rheumatoid Arthritis-A Randomised Controlled Trial'. Scientists determined that rose hip acted as an analgesic to reduce the level of pain in patients who have rheumatoid arthritis. The study revealed that the majority of patients felt their pain level decreased. It was determined that rose hips may be beneficial to rheumatoid arthritis sufferers.