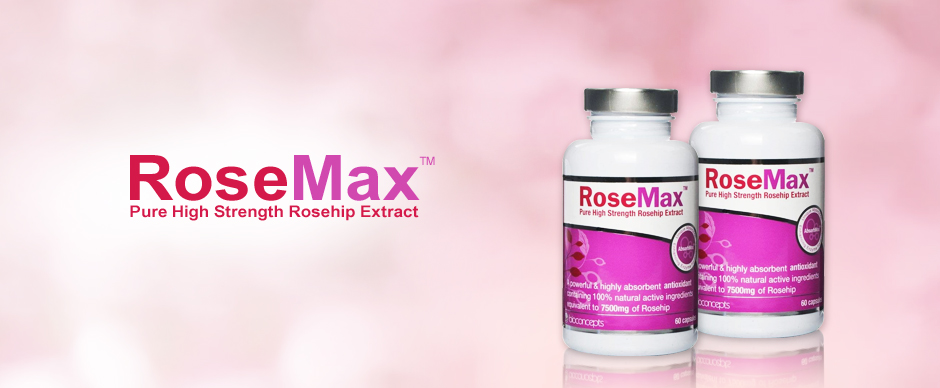 Rosehip 'better than painkillers' for arthritis - 19 May 2008
Rosehip could be more effective than painkillers at easing the pain of arthritis sufferers, scientists claim. The pain-relieving properties of rosehip, which has previously been linked to reduced inflammation in osteoarthritis, have been suggested for decades. Now scientists have found that powder made from a wild variety of rosehip, Rosa canina, is better at reducing pain in patients than paracetamol.
They found that rosehip was almost three times more effective than standard paracetamol at relieving pain. It was also almost 40 per cent more effective than another common therapy, the drug glucosamine. Rosehip powder also did not have the side-effects associated with other pain medications, including constipation and drowsiness.
It is hoped that the fruit of the plant could bring relief to the more than two million sufferers of osteoarthritis in Britain, many of whom suffer acute pain. A review of studies, published in the medical journal, Osteoarthritis and Cartilage, looked at the effect of the powder on more than 300 patients who were given different pain-relieving medications for an average of three months.
From rose hips for joints to blackberries for lung cancer - wild plants are being harnessed for new wonder drugs - 16th September 2008
Orangey-red, oval berries, sometimes as much as an inch long. They're the fruit of the dog rose and found in hedgerows from August until November. Seeds should not be eaten because they can irritate the mouth and stomach. One of the richest sources of vitamin C, but also A, D and E, iron, calcium, antioxidants and fatty acids. Rosehip syrup was given to children during World War II for its vitamin C content. One cup of 30 berries contains as much as 40 oranges.
Powdered rosehip is three times better at reducing the pain of osteoarthritis than paracetamol, according to research at the University of Copenhagen, though just why is unclear. There were also none of the side effects associated with conventional painkillers such as constipation, diarrhoea or drowsiness.
'There is now good evidence for rosehips for osteoarthritis from a series of studies,' says Professor Edzard Ernst, professor of complementary medicine at the Peninsula School of Medicine in Exeter and Plymouth.