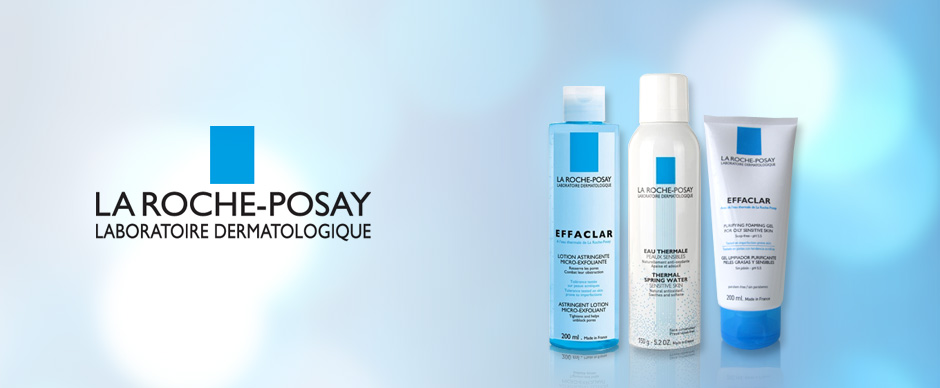 This daily unifying and correction cream has been designed by La Roche-Posay to cover the appearance of redness and flaws. Whether its occasional or persistent, dispersed or localised this CC cream has been developed for all skin types in a universal blend. Tested under clinical control user of this advanced CC cream said their skin felt more hydrated smooth and looked more even with redness appearing corrected.
87% found redness immediately looked reduced, as if faded
87% of consumers found their skin complexion looked unified
La Roche-Posay
La Roche-Posay Have over 30 years' experience researching skin care products and finding the best solutions for those of us with sensitive skin and common conditions such as rosacea. Ensuring high tolerance and safety their products meet the requirements of over 70% of women who claim they have sensitive skin. Their products are recommended by dermatologists worldwide due to the carefully selected raw materials, pure mineral formulas and specialist tolerance tests.
What is Rosacea?
Rosacea is a disorder often found on facial skin that causes flare-ups of facial redness. People with fair skin who tend to flush or blush easily are believed to be at greater risk of the skin condition. It is more commonly diagnosed in women. Whilst there is no cure there are a lot of products available to keep your symptoms under control and choosing the right face care is essential.  Some primary signs of rosacea are:
Flushing: facial redness that comes and goes
Persistent redness: may resemble blushing or sunburn-like look which does not disappear.
Bumps and pimples: Small solid bumps which may burn or sting
Visible Blood Vessels:  Small visible vessels that are pronounced on the skin