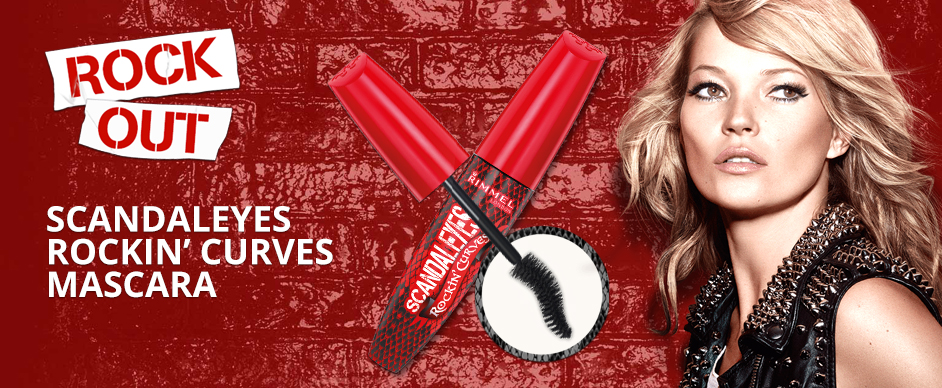 Get the natural London look
Prime time:
Starting your beauty regime off with a primer creates the best base for makeup. All of Rimmel's primers and BB creams leave your complexion looking fresh and even, while minimising pores, mattifying and controlling shine and leaving the skin looking smooth and fresh. Primer can be used alone to create an ultimately flawless natural finish, or before foundation to give your makeup real staying power and shine control throughout the day. Try Rimmel Stay Matte Primer or BB Cream Matte for a true matte finish or the Fix and Perfect Pro Primer for a smooth, even and poreless look.
Foundation:
The next step in your makeup routine is your foundation. Choosing the right shade for your skin can often be tricky, but Rimmel ensures that all of their foundations come in a wide range of shades to suit all skin tones. When picking your foundation, always match it to the skin on your jawline to ensure to most natural finish. Their Match Perfection Foundation is virtually undetectable thanks to its wide shade range, while their Lasting Finish Foundation is guaranteed to provide you with the best coverage for 25 hours straight!
Conceal those blemishes:
If your skin is prone to blemishes, imperfections or uneven tone, then a concealer will be the next step in your regime. Try to match your concealer to your foundation to ensure that it goes unnoticed and leaves a natural and flawless finish. Rimmel provides concealers to match their foundation ranges to ensure that you get the best for your skin shade and type, so take your pick from their Stay Matte, Match Perfection or Wake Me Up concealers to gain the best natural finish.
Powder:
To keep your foundation and concealer in place throughout the day and to provide an ultimate matte finish, a powder is needed to set your natural look. Pressed powders can be brushed lightly over the skin with a brush or sponge to leave an ultimate fresh-faced finish. With powders, you want to focus on the forehead, nose and chin to control shine and leave skin looking beautifully clear.
Bronze or blush:
Lastly, your look can be completed with a bronzer or blusher - whichever you prefer! If you want a gentle flush to your cheeks then a blusher along the cheekbones will do the trick, however if you're looking for a sun-kissed glow then a bronzer will complete a natural tan finish.