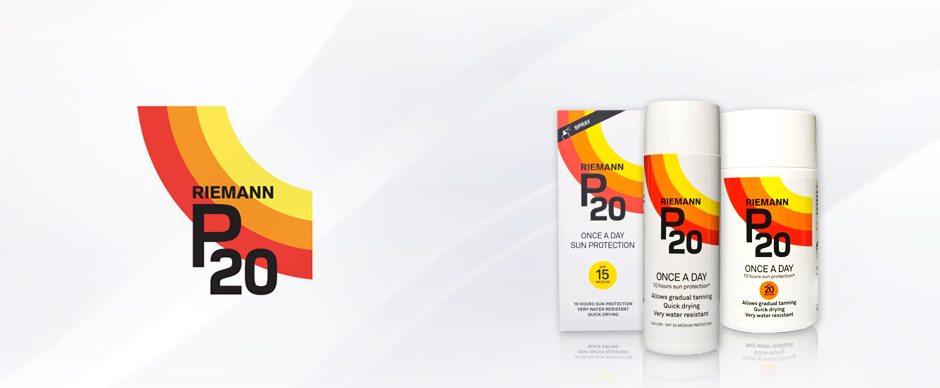 About Riemann's P20 Sun Lotion
Riemann's unique P20 formula is non-greasy, non-oily and fragrance free to provide the ultimate coverage, both in and out of the water, for up to 10 hours a day.
Once-a-day application
P20 is designed to ensure one application a day is sufficient, keeping the time spent reapplying sun protection to a minimum. Once-a-day application means a little goes a long way, making P20 more economical than other sun preparations that need to be re-applied regularly during the day.
Superior water resistance
The once-a-day formula is proven to remain effective even after frequent swimming. In fact, P20 has been categorised as 'Very Water Resistant', the highest
UVA and UVB Protection Text
Offering UVA and UVB protection through highly photostable filters, P20 retains it's effectiveness even on extended exposure to the sun.
Easy to use
The unique, easy-to-use formulation has a thin consistency, ensuring an even and economic coverage that absorbs rapidly.
Easy way to stay safe in the sun
P20 with a SPF 20, absorbs 95% of the sun's UVB (burning) rays, and offers 10 hours of protection with a single application to allow you a slow, gradual tan.