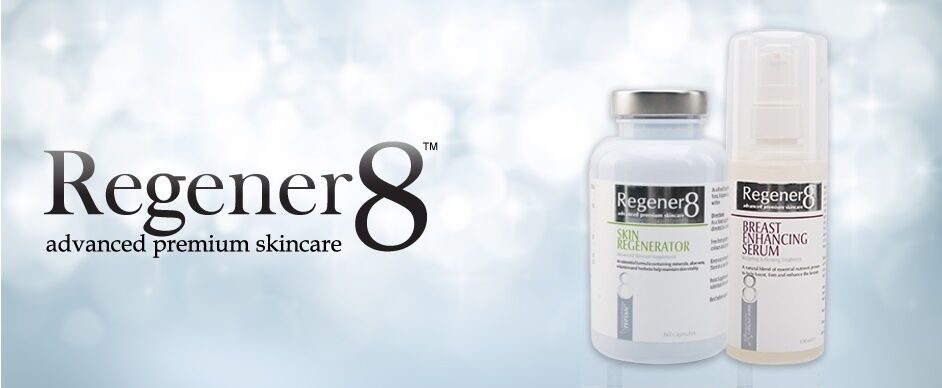 Regener8 Breast Enhancing Serum In The Press
A new miracle serum may be the alternative to breast surgery
The bust serum uses an ingredient called mangosteen, taken from the skin of the fruit, to prompt the production fatty acids in the breast tissue. It also ?plumps up' and enlarges the fat cells which already exist to more than 100 times their size.
The serum differs from rival collagen-boosting creams, which tend to target the skin around the bust ? rather than the fat stores under the skin ? to lift and plump up the breasts.
In independent trials on 6,000 women, two-thirds of women saw an increase of half a cup size after 12 weeks, while almost a quarter went up by three-quarters of a cup size.
Tests by dermatological scientists found the Bust Fix increased the production of fatty acids, a process known as lipogenesis, by 57 per cent in five hours.
The cream also uses plant ingredients such as green algae and quince-hydrogel to firm and lift the breasts. During trials, 85 per cent of women agreed that it ?visibly plumped, smoothed and firmed the skin' around the bust and neckline.