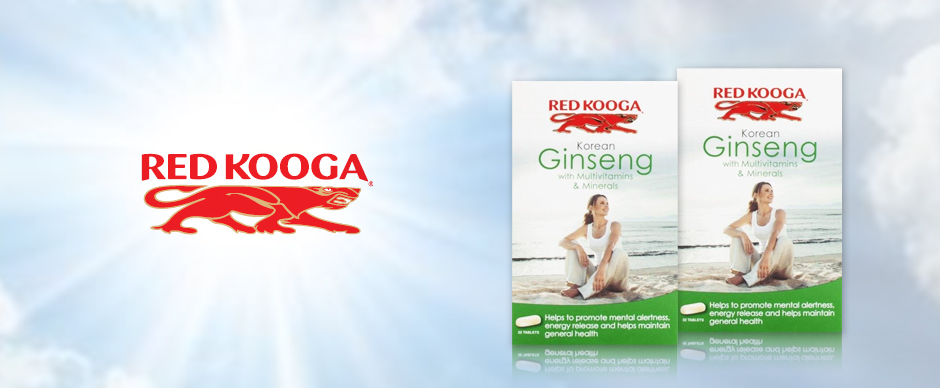 What type of Ginseng is Red Kooga?
There are various species of ginseng plant grown in China, Korea, Russia, India and America. The variety used in Red Kooga, Korean Panax ginseng, is generally accepted as the best quality.
How do you know the quality of ginseng?
The quality of ginseng is measured by the percentage of ginsenosides in a standardized ginseng extract. Red Kooga ginseng supplements contain a guaranteed 10% ginsenosides from standardized Korean ginseng as testimony to the products potency and purity.
How is Ginseng produced?
Ginseng will only grow in a very small area of each country and the plants take six years to reach maturity and need to be carefully protected during this time from intense sun in the summer and heavy rain in the winter. Once the crop is harvested the soil cannot be used for successive ginseng growth for 15 years. After harvesting roots are examined for size, shape and quality. They are then subdivided into four qualities. Red Kooga ginseng is carefully selected from the first grade quality roots, the highest standard.
What is the difference between white and red ginseng?
Ginseng roots are prepared to produce both red and white ginseng. Red ginseng is steam cured by a secret process and dried which turns the root into a hard red semi-transparent solid. White ginseng is washed, cleaned and sun-dried. Red roots are perceived to be a slightly higher quality.
What does ginseng contain?
The first thorough description of ginseng can be found in ancient Chinese literature, dating from the late Han Dynasty AD196. According to modern knowledge the main active constituents of ginseng are GINSENOSIDES.
What are Ginsenosides?
Ginsenosides are saponins which are compounds that have steroid-like activity. Research suggests that they can be split into two types, each of which exert opposing effects. Ginseng is therefore often described as an 'ADAPTOGEN' since its varying actions may help the body adapt to changing circumstances.
How do Ginsenosides work?
Research indicates that Ginsenosides impact on various bodily systems, helping to maintain health and vitality and optimise mental and physical performance.