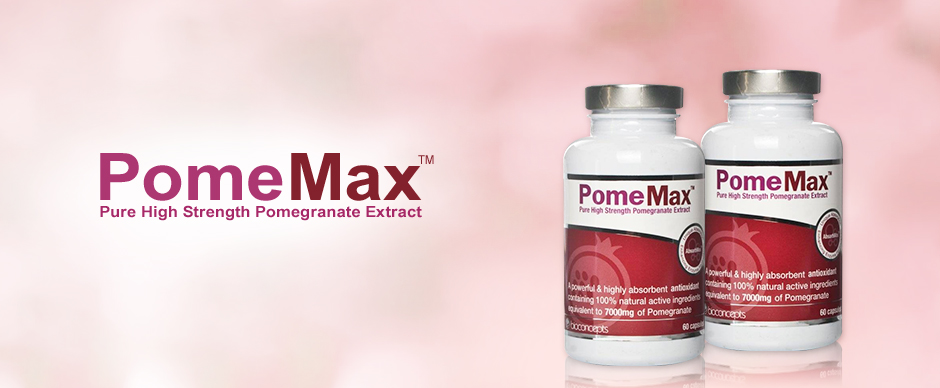 In the Press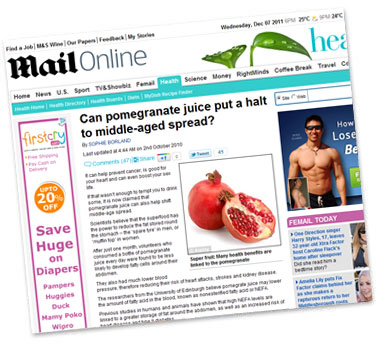 Can pomegranate juice put a halt to middle-aged spread?
2nd October 2010
"It is now claimed that pomegranate juice can also help shift middle-age spread. Scientists believe that the superfood has the power to reduce the fat stored round the stomach the spare tyre in men, or muffin top in women. After just one month, volunteers who consumed a bottle of pomegranate juice every day were found to be less likely to develop fatty cells around their abdomen. They also had much lower blood pressure, therefore reducing their risk of heart attacks, strokes and kidney disease."
"The researchers from the University of Edinburgh believe pomegranate juice may lower the amount of fatty acid in the blood, known as non-esterified fatty acid or NEFA."
View article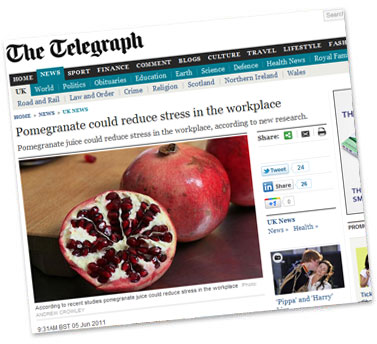 Stressed at the office? Break out the pomegranate juice
6th June 2011
"Pomegranate juice could help beat stress at the office, research claims. It has been shown to lower workers' heart rates and make them feel more enthusiastic about their jobs. Scientists studied a group of volunteers who drank 500ml of the juice every day for two weeks."
"The research funded by the Pomegreat juice company showed almost all of the workers reported being more enthusiastic, inspired, proud and active." "They were less likely to describe their feelings as distressed, nervous, guilty and ashamed compared with the beginning of the fortnight and most had lower pulse rates."
View article