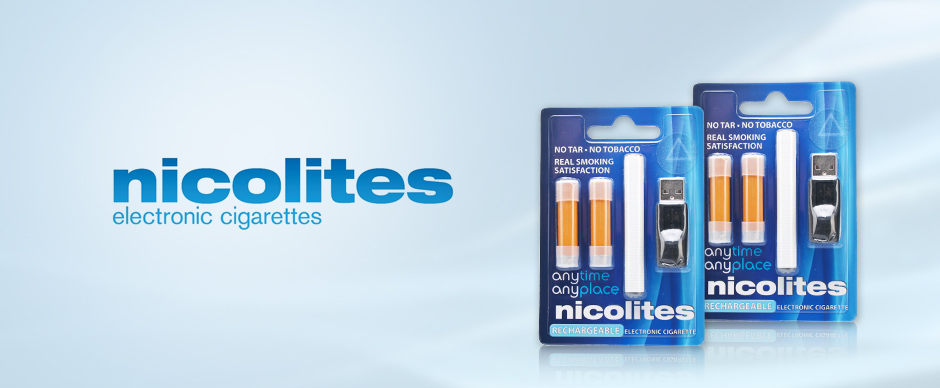 Nicolite Disposable Electronic Cigarette
This Nicolite model contains the latest in advanced technology and innovation that makes an affordable and cheaper option than smoking. This handy device does not require charging and it is equivalent to about twenty to twenty-five regular tobacco cigarettes. Once it's all used up, simply dispose of it and start using a new one. Electronic cigarettes have a simple but effective design that consists of a battery, an atomiser and a cartridge that contains nicotine solution. Recent advances have combined the atomiser and cartridge into a single element called a "cartomiser," which makes the e cig simple to use as well as more reliable and efficient. It's also an grerat choice for those who want to try using an e cigarette before buying the more expensive rechargeable model.
Nicolite Rechargable Electronic Cigarette
The rechargeable Nicolite ecig comes with a battery, a charger and two cartomisers. Once you have purchassed the starter kit, only cartomiser refills are needed. They come in a variety of strengths to match your current nicotine intake:
high (16mg),
medium (11mg),
low (6mg)
zero (0mg).
Regardless of the strength you choose, you're certain to experience significant health benefits. Also, since e cigarettes like the Nicolite contain no tobacco, they're not subject to the smoking ban and can be used in places where tobacco cigarettes cannot be. They can also be up to 75% less expensive than conventional cigarettes.