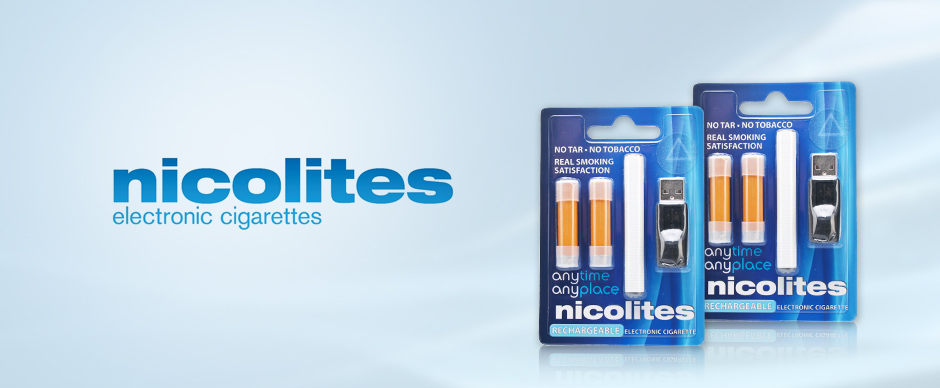 About the Nicolites Range
Launched in 2007 Nicolites electronic cigarette range feature an innovative design that offer regular smokers a cleaner and healthier alternative which can help wean you off conventional cigarettes and help you on your way to quitting. As it contains no tobacco it cuts out the harmful substances that normal smokers are subjected to. It features a realistic red glowing tip to make your experience realistic too. They are also much more socially acceptable, with no odour or smoky residue.
The electronic cigarettes UK has helped many smokers live healthier lives whilst saving money as they can be up 75% cheaper. A single cartomiser is equivalent to about 20 conventional tobacco cigarettes but its cost is much less. Cartomisers come in varying strength, so it's easy to choose one that matches the amount of nicotine you're getting from conventional cigarettes and also comes in menthol if you prefer.