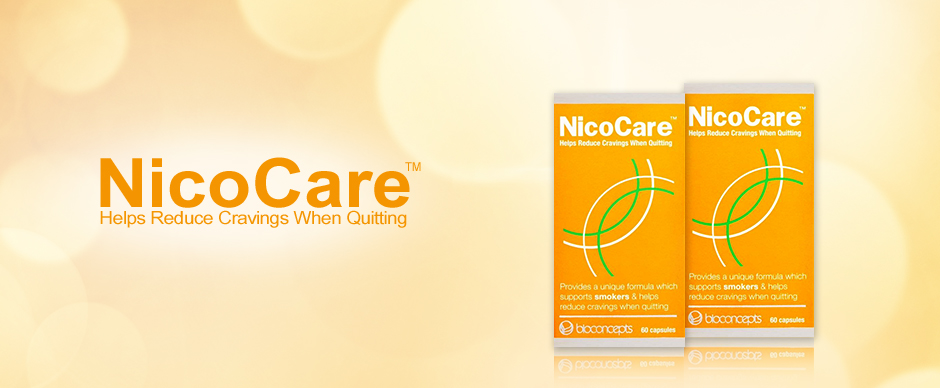 Nicocare is an all-natural supplement to help you cope with the withdrawal symptoms you may experience when you decide to stop smoking. For a better chance of stopping smoking successfully, take NicoCare™ alongside your chosen Nicotine Replacement Therapy (NRT) product to double your chances of quitting successfully.
Helps reduce nicotine cravings.
Helps you to cope with anxiety and stress more effectively.
Helps reduce food cravings.
Helps improve your body health.