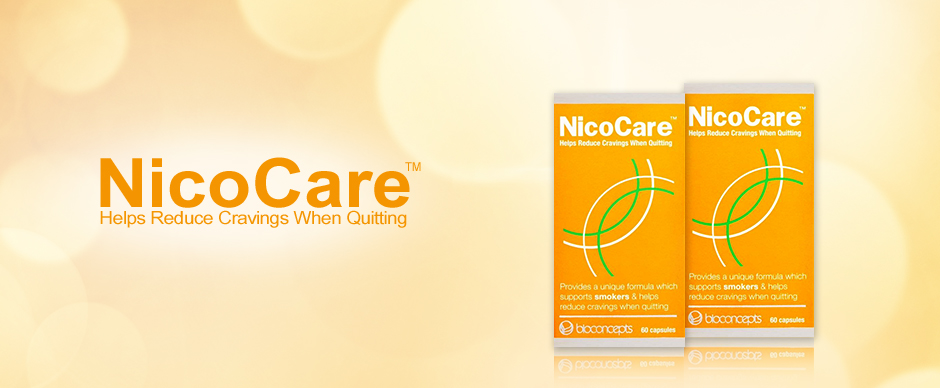 Pill helps ease traumatic compulsion to pull out hair
Health Article: Daily Mail 2009
A health food supplement could help treat people with a distressing hair-pulling compulsion. People with trichotillomania have the upsetting uncontrollable urge to pluck the hair off their scalp and even eyebrows and lashes, often to the point of baldness. This in effect is an addiction.
The NHS estimates up to two million people are affected by the condition at some point, with more women affected than men. Researchers found more than half of those who took the amino acid N-Acetylcysteine felt much improved after the 12 week study, compared to 16 per cent of those who took a placebo.
The find could have potential for people suffering with other compulsive disorders. Researchers from the University of Minnesota studied 50 patients with the condition. The average age of patients who enrolled was about 34, and most started pulling hair compulsively by the age of 12.
They gave half the antioxidant and the other half a dummy pill. By the end of the 12 week study, 56 per cent reported feeling much or very much improved, while only 16 percent on the placebo reported less pulling.
'Trichotillomania is compulsive in the sense that people can't control it. People feel unable to stop the behaviour even though they know it is causing negative consequences,' said lead author Dr Jon Grant.
View article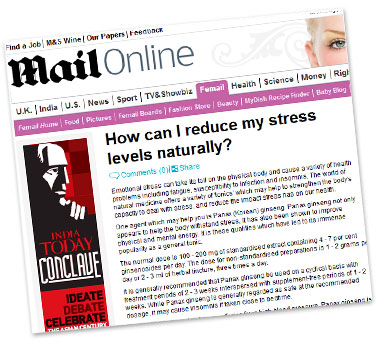 How can I reduce my stress levels naturally?
Health Article: Daily Mail
Emotional stress can take its toll on the physical body and cause a variety of health problems including fatigue, susceptibility to infection and insomnia. The world of natural medicine offers a variety of 'tonics' which may help to strengthen the body's capacity to deal with stress, and reduce the impact stress has on our health. One agent which may help you is Panax (Korean) ginseng. Panax ginseng not only appears to help the body withstand stress, it has also been shown to improve physical and mental energy. It is these qualities which have led to its immense popularity as a general tonic.
View article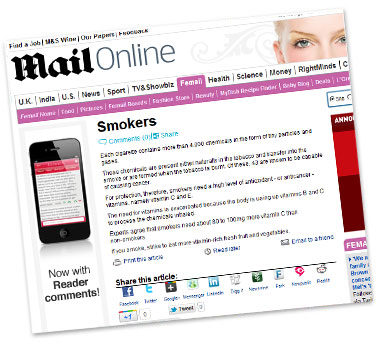 Smokers
Each cigarette contains more than 4,000 chemicals in the form of tiny particles and gases. These chemicals are present either naturally in the tobacco and transfer into the smoke or are formed when the tobacco is burnt. Of these, 43 are known to be capable of causing serious health disorders.
For protection, therefore, smokers need a high level of antioxidant - or anticancer - vitamins, namely vitamin C and E. The need for vitamins is exacerbated because the body is using up vitamins B and C to process the chemicals inhaled. Experts agree that smokers need about 80 to 100mg more vitamin C than non-smokers.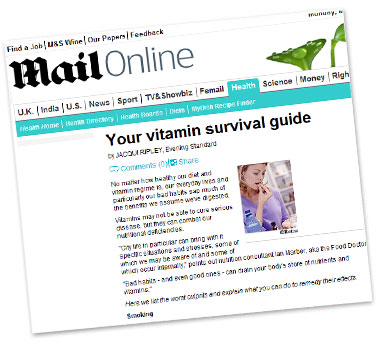 vitamin survival guide
Health article: Daily Mail by JACQUI RIPLEY
No matter how healthy our diet and vitamin regime is, our everyday lives and particularly our bad habits sap much of the benefits we assume we've digested. Vitamins may not be able to cure serious disease, but they can combat our nutritional deficiencies.
"Bad habits - and even good ones - can drain your body's store of nutrients and vitamins."
Smoking - What it depletes:
"A smoker is less efficient at absorbing and retaining nutrients," says Alison Wyndham, founder of The Wyndham Centre, a one-stop-shop for alternative health. "Smoking a single cigarette is thought to knock out 25mg of vitamin C from the body."
What to take:
A smoker's requirement for vitamin C increases to about 2,000mg a day. "It is found in citrus fruits and vegetables such as broccoli and spinach, but it would be almost impossible to get this amount from food alone. You will also need to take a vitamin C supplement," says Wyndham. If you're a passive smoker, increase your intake of fruit and vegetables, supplements (vitamins A,C,E and selenium) and green tea.
View article
Use NicoCare to help stop smoking today!