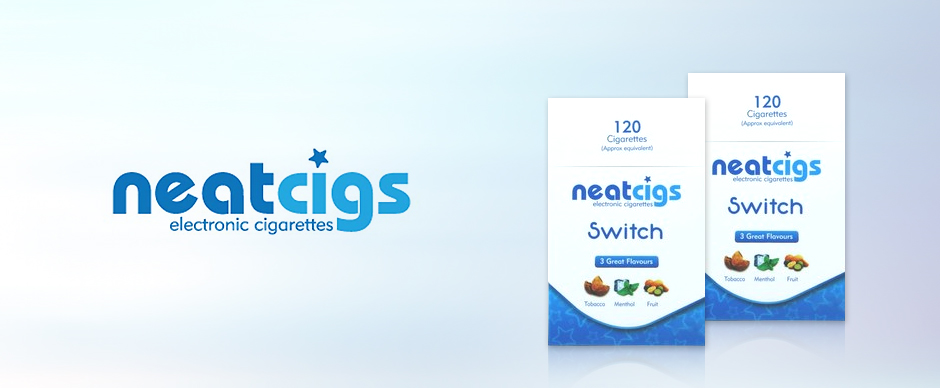 Starter Kits
If you are considering making the switch from to e cigarettes then a starter kit is a the best place to start. Neatcigs Starter kits contain a long lasting Ion battery a small heating atomiser (built in), a flavoured cartomiser containing the e-lliquid and a silicone tip with mouth piece to prevent leakage.
Disposables
The Neatcigs disposable electronic cigarette handy a great to pop in your pocket when you're out and about. This small size e cig makes is great for when you are on the go. Each Neatcigs disposable electronic cigarette is also the approximately equivalent to 40 cigarettes so one should keep you going all night!
Refills
Thje refill for neatcigs contain high quality e-liquid with tasty flavourings which you can mix and match. They are fully CHIP compliant and are made in house in the UK for your satisfaction. Whether you prefer the tastye of cherry, watermelon or just tobacco Neatcigs has the flavour for you.
Accessories
Whether you need a spare USB charger, or a new clearomiser for your Premium Starter Kit, Neatcig offer a wide range of electronic cigarette accessories and extras to compliment your e-cig experience.