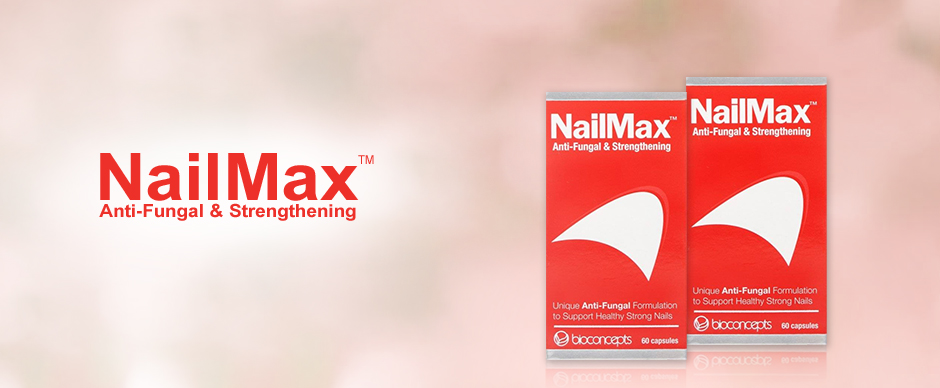 Nails, like hair, will always grow back, but it is a matter of providing your body with all the right absorbable vitamins and minerals it requires so you can achieve healthy, strong nails. NailMax™ will achieve this. This unique, 100% natural formulation can help restore a healthy balance of 'good' bacteria to your body, thereby helping your body to build immunity towards yeast infections and helping to prevent fungal nail infections from occurring, leaving you with strong, uninfected healthy nails.
For nails plagued by fungal nail infections, use NailMax™ alongside Curanail to double the results. NailMax™ complements Curanail as while Curanail works on the nail itself from the outside as a lacquer, NailMax works from the inside to help boost the immune system and provide all the minerals and nutrients nails need to be strong and healthy.
100% natural active ingredients.
Prevents and treats brittle, weak nails.
Achieves healthy, strong nails.
Boosts immunity to yeast infections.