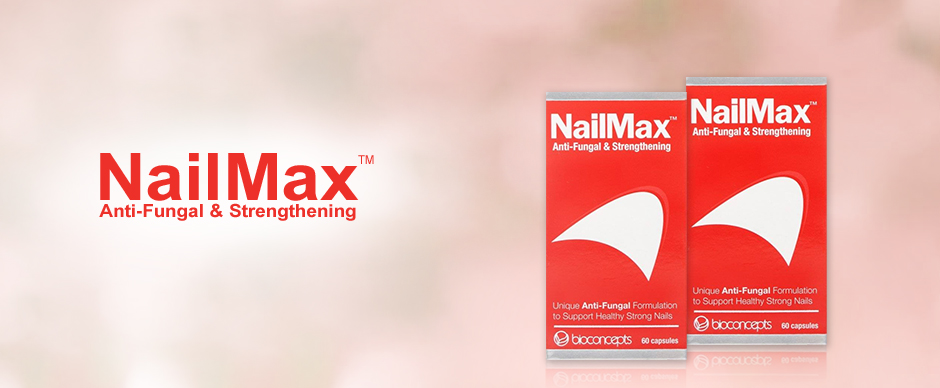 What is NailMax?
NailMax™ is a high-strength, powerful formulation of Probiotics, Seaweed Kelp, Vitamins A, C & E and Aloe Vera, which have been carefully formulated by leading pharmacists and nutritionists specifically to help treat and prevent brittle, weak nails. Each ingredient has been scientifically shown to help keep your nails healthy and strong.
How does NailMax work?
The probiotics (good bacteria) within NailMax™ restore healthy levels of bacteria within your body and the vitamins and minerals provide absorbable nutrients to help boost your immunity towards yeast infections and help you to achieve healthy, strong nails.
How do I take NailMax?
For best results follow the recommended amount in the instruction table on the enclosed leaflet.
What does NailMax contain?
Probiotics Lactobacillus acidophilus and Bifido Breve, Longum & Infantis providing 1 BILLION viable microbacteria, Seaweed – Kelp 270mg, Vitamins A 300mcg, C 160mg & E 24mg and Aloe Vera 25mg.
Who is NailMax for?
NailMax™ has been specifically designed for anyone who wants to treat brittle, weak nails and instead have strong, healthy nails.
Can I take NailMax™ alongside medication or if I have an existing medical complaint?
It is recommended you consult your healthcare professional before taking NailMax™