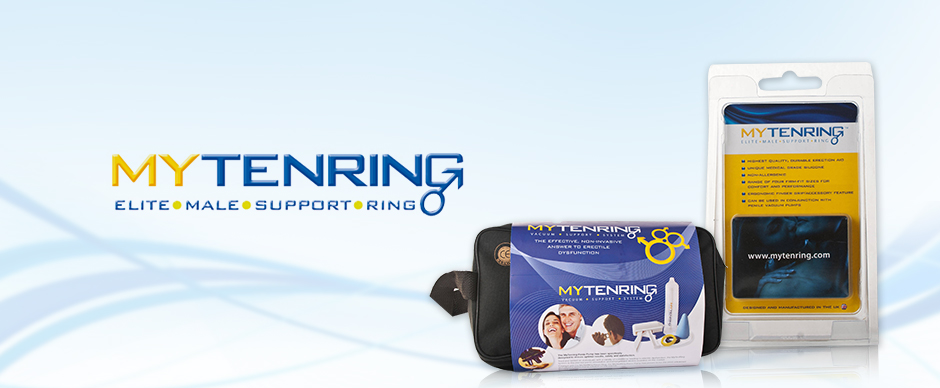 How Mytenring Works to treat Erectile dysfunction
The unique inner elliptical ring creates an increased surface area which distributes the constrictive force, ensuring maximum comfort and performance for the wearer.
The symmetrical inner nodes efficiently restrict the flow of blood from the penis, enabling sustained erection, while the area between the nodes minimises pressure on the urethra and dorsal artery.
For best results cover the penile shaft and the inside of the MyTenring with a water-based lubricant. Slide the MyTenring over the erect or partially erect penis down to the base of the shaft.
My Tenring is designed so that the finger grips are located at the sides of the penis to ensure ease of fitment and removal, particularly when used in conjunction with a penile vacuum pump. For best results massage the blood flow at the perineum forward and into the penis.
MyTenring will constrict the blood flow out of the penis hence encouraging maximum erectile potential. It is always advisable to use lubricant to help in removing your MyTenring. If using a condom, apply only after the MyTenring is fitted and any excess lubricant is wiped free from the penis.
Important: Do not use the MyTenring for any longer than 30 minutes and remove at any time if you feel any discomfort, the penis feels cold or appears discoloured.
The Mytenring erectile dysfunction treatment device comes in 4 different sizes.