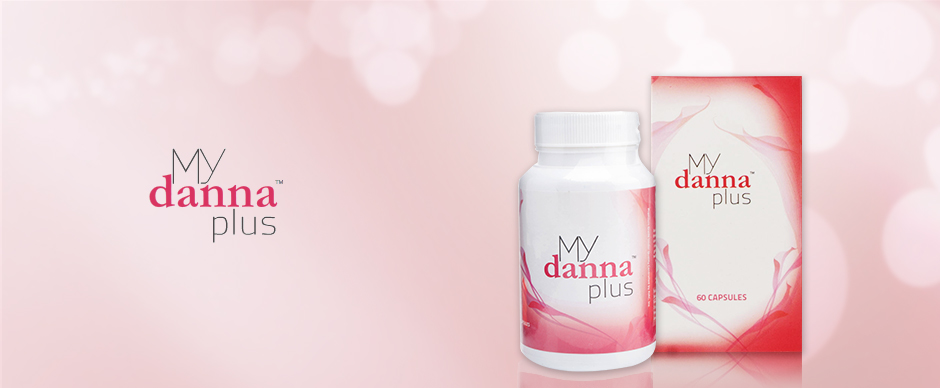 MYdanna Plus 100% Natural
The ingredients in the Mydanna Plus formula has been medically used for centuries without any side-effects when taken in the recommended dosages. There are no synthetic additives, colourings or artificial preservatives.
MYdanna Plus is a patented blend of natural herbs that promote natural breast growth and hormonal balance.
Pueraria Mirifica: Pueraria mirifica (Kwao Krua, or Butea Superba) is a botanic species found in Thailand and Myanmar containing phytoestrogenes such as miroestrol, deoximiroestrol and coumestanes. Pueraria Mirifica is typically used in topical formulations like MiroHealth, Mirifem, St. Herb, and Maxi Breast to improve breastfeeding. The pharmaceutical varieties are white Kwao Krua miroestrol and deoximiroestrol. They are much stronger than isoflavonas soya and red clover.
Zingiber officinale Roscoe: the rhizomes and stems of ginger have been routinely and effectively applied in Eastern medicines for centuries. Ginger is used orally, topically and intramuscularly for many conditons.
Other principal compounds are: Piper chaba Hunt and Caesalpinia sappan linn.
Demineralized Water: Demineralized water or demi water has extracted saline and other minerals. Demineralized water is used when water with a low sodium or low conductivity component is required, as is often the case with pharmaceutical needs.
There will always be a certain amount of residual conductivity due to the acid balance of water. Best quality demineralized water has a resistance of approximately 18.8 megohms per cm or a conductivity of 0.055 microsiemens per cm.
Sorbitan Monostearate: is a sugar poliol or alcohol found in the berries of rowan or capudre (Sorbus aucuparia L.) and discovered by a French scientist called Boussingault in 1872. Industrial sorbitol, whose empirical formula is C6H14O6, is obtained by reducing the glucose (the most monosccharide) content.
Sorbitol is one of the three natural carbohydrates (sucrose, starch and sorbitol) principally produced by the photosynthesis of Rosaceae and Plantaginaceae plant leaves. It is extracted in significant quantities from red algae and, along with fructose, glucose and sucrose, in fruits such as pears, apples, cherries and peaches.
Cetyl Alcohol: PH neutral, skin and mucosa safe. Cetyl alcohol is a basic neutral material with good compatibility with skin and mucous membrane. Because of its saturated character, its scent it can be stored and is a longlasting smell. Cetyl Alcohol is typically utilised for its stabilizing and emulsion activating properties in creams and lotions.
Carbomer: A polymeric thickener, emulsifier and suspending agent, highly soluble in water. It is a highly efficient thickener through Ph ranges 5–10. This product is incompatible with some cationic surfactants. This polymer is resistant to bacterial attack and does not support the growth of mould.
Methylparaben: Widely used in cosmetics and pharmaceuticals as preservatives. Methylparaben has been used as a preservation ingredient since 1930 primarily for bacterial and fungicidal properties. They can be found in shampoos, commercial moisturizers, shaving gels, personal lubricants, topical/parental pharmaceuticals, spray tanning solution and toothpaste.