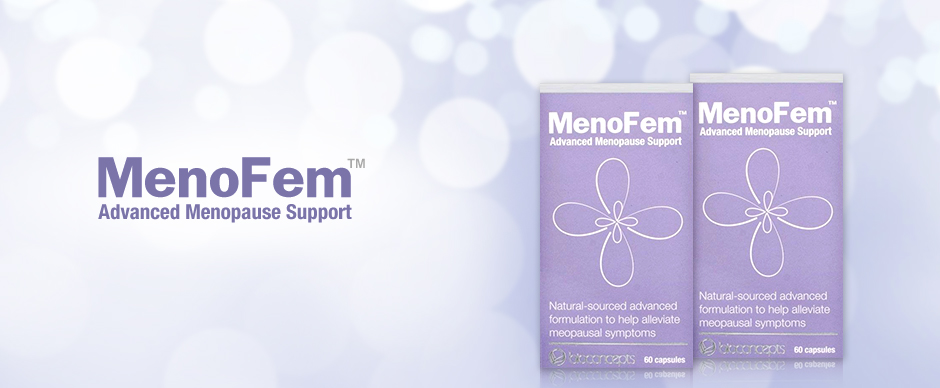 Recent Studies: Plants containing Phytoestrogens may help alleviate symptoms of Menopause
Hot Flushes
A study conducted by Marsha B Baker et al titled 'double-blind, placebo controlled trial on the effects of a licorice extract on menopausal symptoms' looked at the effects liquorice may have upon menopausal symptoms.
Objective: A licorice-extract (licogen) exhibits phytoestrogenic activity that may provide an alternative to traditional hormonal therapy. There is a paucity of data on its clinical effectiveness in treating symptoms associated with the menopausal transition. The objective of this study was to assess the effectiveness of a licorice extract (licogen) on menopausal symptomatology.
Design: Double-Blind, Placebo Controlled Trial Materials and Methods: Symptomatic peri- and menopausal subjects were randomized to twelve months of placebo, licogen 50 mg, or licogen 100 mg. Fasting serum, ultrasound measurement of the endometrial thickness, vaginal pH and urinary assessment of N-telopeptide were obtained at these visits. Subjects completed daily diaries recording the number and severity of hot flushes, the number of nighttime awakenings and vaginal dryness. Generalized estimating equations used to compare differences between the groups.
Conclusions: These results indicate that use of licogen as an alternative to hormone therapy may help to improve moderate hot flushes and vaginal dryness and be a safe treatment for the endometrium. Further studies with a larger placebo group are indicated.
A study conducted by Nagata et al, titled Soy Product Intake and Hot Flashes in Japanese Women: Results from a Community-based Prospective Study published in the "American Journal of Epidemiology", 2000 found that isoflavones and soy products reduce the incidence of hot flushes. Over a six year period, 1,106 women, aged 35 - 54 were followed and evaluated. It was discovered that a greater consumption of soy products resulted in fewer hot flashes.
Similar results were reported in The North American Menopause Society's Journal, "Menopause," where 177 women who were experiencing five or more hot flushes per day took part in a double-blind randomised study whereby they were randomised to receive either soy isoflavone extract (total of 50 mg genistin and daidzin per day) or placebo. Physical examinations and endometrial and biochemical evaluations were performed upon admission and completion. Body weight, symptoms, and safety were evaluated at all visits. The isoflavone group experienced a reduction in the amount and severity of hot flashes in two weeks.
Researchers concluded 'Soy isoflavone extract was effective in reducing frequency and severity of flushes... Soy isoflavone extracts provide an attractive addition to the choices available for relief of hot flushes.
Sleeplessness & hot flushes
A study conducted by Hachul et al, titled 'Isoflavones decrease sleeplessness in postmenopause' in 2011 used two groups of postmenopausal women with sleeplessness for the study. The first received 80 mg isoflavones daily for 4 months and the second received a placebo for the same period. Sleep analysis consisted of questionnaires and polysomnography. Student's t test and analysis of variance were applied for comparisons between groups, and correlations were tested with Pearson's correlation coefficient.
Results: 38 women were enrolled in the study. Polysomnography revealed a significant increase in sleep efficiency in the isoflavone group when compared with the placebo group. Isoflavones induced a decrease in the intensity and number of hot flashes and the frequency of sleeplessness: among the women in the placebo group, 94.7% had moderate or intense sleeplessness at the beginning of the study, compared with 63.2% at the end, whereas in the isoflavone group, these percentages were 89.5% and 36.9%, respectively.
Conclusions: In postmenopausal women with sleeplessness, isoflavone treatment was effective in reducing sleeplessness symptoms, which was confirmed by increased sleep efficiency as observed by polysomnographic analysis.
A study conducted by Erkkola et al, titled 'A randomized, double-blind, placebo-controlled, cross-over pilot study on the use of a standardized hop extract to alleviate menopausal discomforts' published in 'Pytomedicine' 2010 tested a hop extract with a standardized 8-PN (8-prenylnaringenin, or 8-PN, which is one of the most potent plant oestrogens known) content against a placebo on 36 menopausal women. The hops are also the medicinal part of the hop plant and are used to treat mood swings, sleeplessness and anxiety. At eight weeks, both the extract and placebo seemed to reduce menopausal symptoms; but after 16 weeks, only the extract reduced symptoms while the placebo increased them.
Effects on Memory
A study conducted by Kritz-Silverstein et al, titled 'Isoflavones and cognitive function in older women: the Soy and Postmenopausal Health In Aging (SOPHIA) Study' 2003 examined the effects of a dietary supplement of isoflavones on cognitive function in postmenopausal women.

Participants for this 6-month, double-blind, randomized, placebo-controlled clinical trial were women who were in good health, were postmenopausal at least 2 years, and were not using oestrogen replacement therapy. Between July 24, 2000, and October 31, 2000, 56 women aged 55 to 74 years were randomized. Women randomised to active treatment (n = 27) took two pills per day, each containing 55 mg of soy-extracted isoflavones (110 mg total isoflavones per day). Women assigned to placebo (n = 26) took two identical-appearing pills per day containing inert ingredients. Cognitive function tests administered at baseline and follow-up included the following: Trails A and B, category fluency, and logical memory and recall (a paragraph recall test assessing immediate and delayed verbal memory).

Results demonstrated that women who had the addition of isoflavones had improved cognitive and verbal memory

Kritz-Silverstein concluded 'These results suggest that isoflavone supplementation has a favourable effect on cognitive function, particularly verbal memory, in postmenopausal women'

.