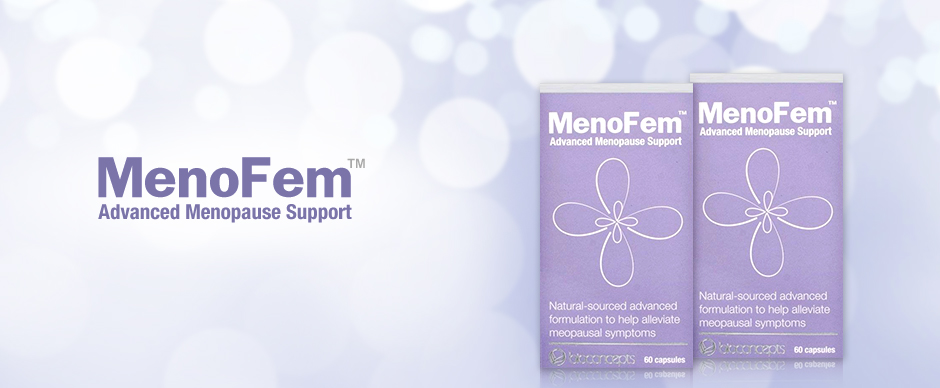 What is MenoFem™?
MenoFem™ is a high strength, powerful formulation of Pfaffia Root, Soy Isoflavones, Hops Extract and Licogen extracts, which has been carefully formulated by leading pharmacists and nutritionists specifically for women experiencing Menopause. Each ingredient has been scientifically shown to significantly help reduce symptoms of menopause.
How does MenoFem™ work?
The phytoestrogens within each ingredient used in MenoFem™ helps to increase the production of oestrogen within the body, thereby helping to alleviate the symptoms of menopause brought on by depleted oestrogen levels.
How do I take MenoFem™?
For best results follow the recommended dosage in the instruction table on the enclosed leaflet
What does MenoFem™ contain?
Pfaffia Root 200mg, Soy Isoflavones, 150mg, Hops Extract 60mg, Licogen 50mg, capsule shell: vegetable cellulose 100mg
Who is MenoFem™ for?
MenoFem™ is for any woman experiencing symptoms of menopause, and who wants to combat the symptoms naturally.
How do I take MenoFem™?
For best results, follow the recommended dosage on the enclosed leaflet.
Can I take MenoFem™ alongside medication or if I have an existing medical complaint?
It is recommended you consult your healthcare professional before taking MenoFem.