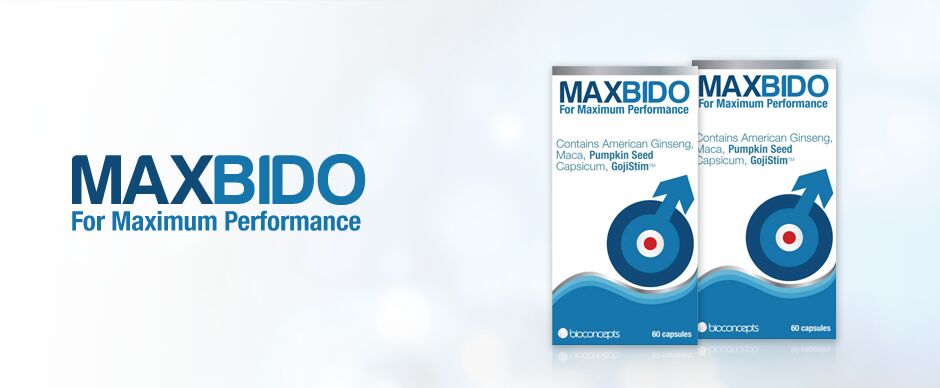 Maxbido contains only powerful, world-renowned ingredients, scientifically proven to enhance sexual arousal. It contains a unique and patented formulation which has a comprehensive combination of many of the best known sexual enhancing ingredients on the market including. Maxbido contains:
Korean Ginseng
Korean Ginseng Ginseng, which for centuries been revered for its rejuvenating powers that are said to enhance vitality in both men and women. Indeed, this ancient Asian herbal lore has helped to fuel the growth of the ginseng-supplement industry. It is one of the best-selling herbal remedies in the United States.
Maca Extract
Maca Extract In addition to these primary ingredients, Maxbido also contains Maca Extract. Renowned in Peru and India for hundreds of years for improving strength and male virility. Today, maca's popularity is very much on the increase, as people discover that the plant really does boost overall energy and desire. Acreage in Peru dedicated to Maca cultivation is increasing every year to meet demand, and a number of scientists have turned their attention to the properties of the root. In Peru, maca is used by men and by women who want to put more fire into their lives. And in the U.S., Europe and Japan, dietary supplements containing maca are gaining ardent devotees.
GojiStim™
GojiStim™It also contains patented ingredient GojiStim™ which helps improve energy levels and enhances stimulation.
GojiStim™ is a new 100% natural ingredient. It is a dry extract of Goji berries (Lycium barbarum) and is standardised in polysaccharides by 35%, more precisely in 4 unique sexual enhancing polysaccharides (LBP1, LBP2, LBP3 & LBP4). GojiStim™ is a new ingredient that may help boost energy levels in a positive way.
GojiStim™ and energy tonicity
GojiStim™ and energy tonicityGoji berries has been considered as "one of the world's most nutrient rich fruit". It contains more vitamin C by weight than oranges, 19 amino acids including the nine of the essential amino acids and minerals like calcium, magnesium, selenium, zinc. It contains also a complete spectrum of antioxidant carotenoids, including betacarotene, zeaxanthin, lutein, lycopen and cryptoxanthin.
GojiStim™ and sexual activity
GojiStim™ and sexual activityThe most significant component of GojiStim™ is polysaccharides fraction. Recent studies suggested that these polysaccharides may be helpful to fight oxidative stress and may be helpful as a sexual stimulant.
Botanical source : Lycium barbarum
The Goji berries or Wolfberry are beautiful red and are harvested once a year during the summer. It's a plant producing ellipsoid red-orange berries. The majority of produced wolfberries come from region of China and Himalayas. The Goji berry has been used in Traditional Chinese Medicine for thousands of years as a potent anti-aging fruit.