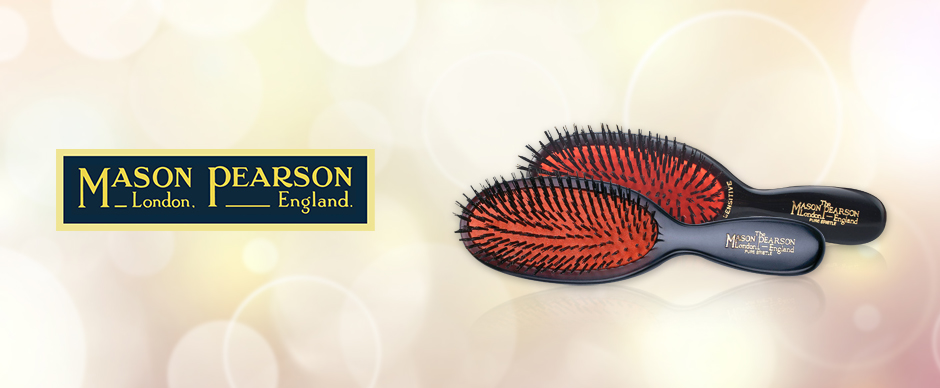 What sets Mason Pearson's apart from everyone else?
The unique rubber-cushion pad, made by hand using Mason Pearson's original techniques, allows for effective and efficient brushing. It is kind to use and massages the scalp. The cellulose plastic handle is hand-polished and any sharp edges are removed to make the hairbrush more comfortable to hold. This handle was developed from the original wooden design which they continue to make in small quantities.
Mason Pearson continue to try to improve on the established design : for example, the "Child" brush is in response to a customer's request. This is designed to enable a child to become accustomed to the activity of brushing. Similar to this, in the materials used, is the "Sensitive", which has been developed for people who have thinning hair or very fine hair. This brush gently stimulates the scalp. The natural extension has been to have a "Sensitive" model for those men who are "thin on top".
They build their products to last as long as possible. While they cannot make indestructible products, they use the best materials available so that, with a little care, they should give good service.
TO MAINTAIN THE QUALITY of the Mason Pearson Hairbrush it is not mass produced. Most of the work is carried out by hand, using techniques pioneered and patented by the founder - Mason Pearson - over one hundred years ago and improved over succeeding generations.