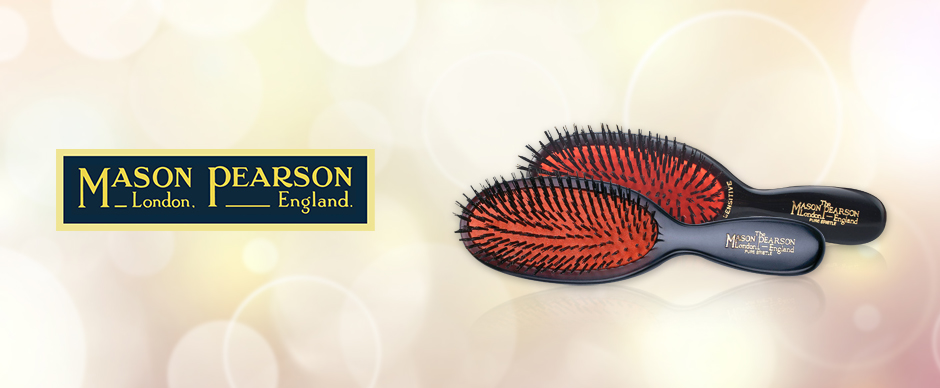 Choosing A Hairbrush: A guide to the choice of tuft.
TO MAINTAIN THE QUALITY of the Mason Pearson Hairbrush it is not mass produced. Most of the work is carried out by hand, using techniques pioneered and patented by the founder - Mason Pearson - over one hundred years ago and improved over succeeding generations.

The pads are selected for the type of hair to be brushed.

Pure Bristle brushes: For fine to normal hair, fine long hair.

The models: Large Extra, Small Extra, Handy Bristle and Pocket Bristle.

The Sensitive models are for very fine or thinning hair.

The Child's model for children aged between 3 and 6 years.

Bristle & Nylon Mixture brushes: For normal and short thick hair.

The models: Popular, Junior, Handy Bristle & Nylon and Pocket Bristle & Nylon.

All Nylon brushes: For very thick hair.

The models: Universal, Handy Nylon (Detangler) and Pocket Nylon.

Long Hair:

In general, the longer the hair the bigger the brush required. However, if a person is more comfortable with a smaller brush, it may be necessary to use a smaller mixture model instead of a larger pure bristle one.