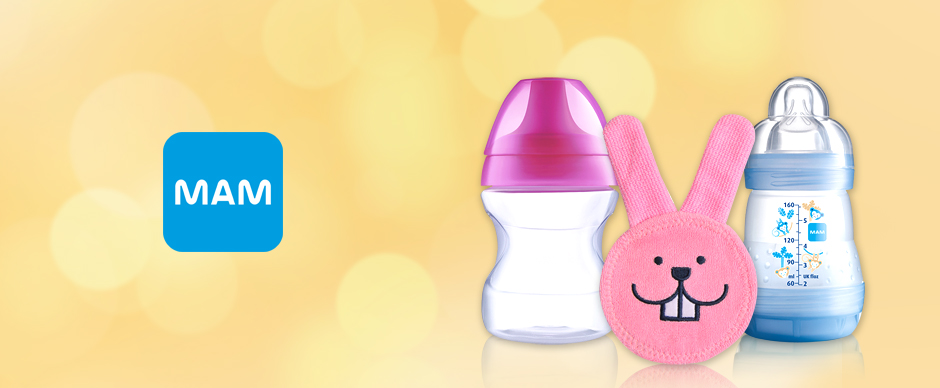 MAM first started in 1976 with the goal of creating high quality baby products that combine the need for practical design, function, and medical competence. Today MAM is considered a leading brand in baby care products and is used all over the world.
Parenting is a challenging yet glorious job, and that is why MAM provides you with products that are specially designed for simpler and smarter use. With over 35 years of experience in creating baby-friendly products, MAM has developed an exclusive range of innovative pacifiers, bottles, cups, soothers, and toothbrushes, all with the aim of making your job as a parent that much easier. With these products you can give your child the best care through every stage of his early life, from birth till his early years.
MAM products are special because they are made with a combination of style, technological innovation, and medical know-how. MAM is also a leading designer brand for baby accessories, here are some reasons why:
All MAM products are BPA free.
Plastics used have undergone rigorous testing to ensure they are safe and will not harm your baby in any way.
No plasticizers have been used in the bottle materials.
MAM products are microwave safe.
MAM bottles and spare parts are all shatterproof.
MAM bottles come with a protective cap that makes transport easier and less messy.
Specialised drinking cups help your baby make the transition from bottle or breast to feeding from a cup.
MAM pacifiers are made by designers from Vienna University of Applied Arts. The unique designs satisfy both stylistic requirements and functional needs.