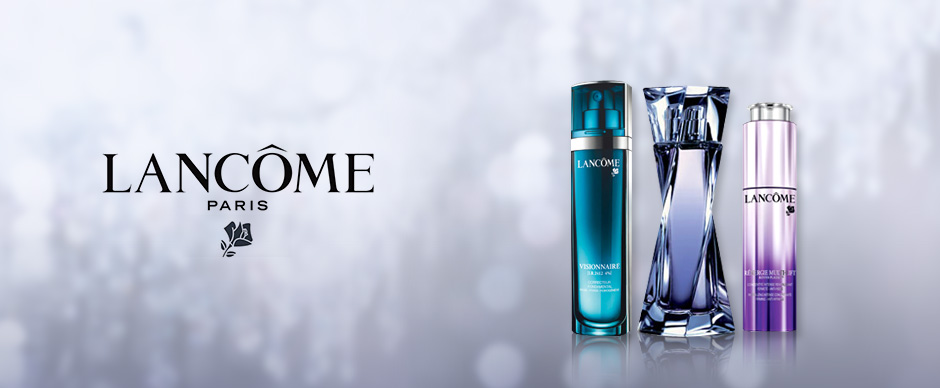 As we already know, Lancôme originated as a perfume brand launching their first 5 fragrances in 1935. Tendre Nuit, Bocages, Conquete, Kypre and Tropiques each brought that French glamour and elegance that Petitjean was keen to deliver to the rest of the world. After Lancôme joined the L'Oreal family in 1964, it released its classic and best-loved fragrances like Climat, Magie Noire and Tresor.
The Lancôme fragrance history spans 80 years with their first editions in 1935 and their newest in 2014 and is home to over 80 fragrances. Their biggest collections include the Tresor collection for women and the Hypnose and Miracle collections for men and women. Its most recent endeavour is the La Vie Est Belle collection, which proves how Lancôme has kept touches of elegance and French femininity throughout their entire fragrance history and Petitjeans philosophy has remained since the brand originated right through to today.
Whether you're looking for something elegant and sophisticated or sweet and feminine, Lancôme has something to suit all women looking for a little French glamour in their life. All fragrances combine gorgeous concoctions of florals, fruits and musks to create beautiful blends that often include their statement rose.
Lancôme fragrance collections:
Et Une
Aroma
Attraction
Hypnose
Magie
Magnifique
Miracle
O
La Vie Est Belle
Tresor