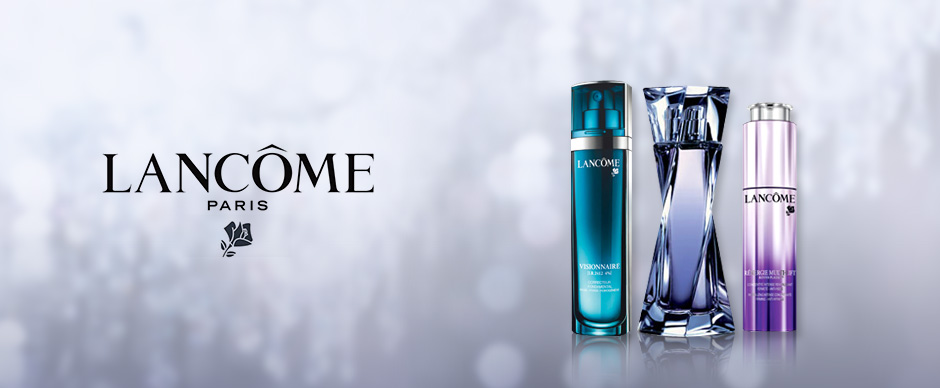 Foundation:
Pick 3 shades that you think are the closest to your skin tone and apply one small patch of each to the side of your face. Try to blend each foundation and the one that seamlessly blends into the skin is the perfect shade.
Lancôme's foundation collections contain 157 different shades in total, making it incredibly easy for all skin types to find the best match.
Apply the foundation to the back of the hand and avoid applying foundation all over the face - only use in areas with discolouration or uneven tone.
Apply powder to the T-zone (forehead and centre of the face) very lightly with a powder brush.
Mascara:
Ensure your lashes are completely clean and dry before curling for 3-5 seconds.
Apply in quick, gentle strokes in the centre of the lashes and use the zig-zag effect to separate each lash and add definition and volume.
Use the tip of the wand to boost the lashes in the outer corners.
Don't forget your lower lashes to complete an open-eye effect.
Eyeliner:
Eyeliner is an indispensable tool in any woman's makeup bag and can be used for a subtle or dramatic effect.
Use short, gentle strokes to the top lash line - application doesn't need to be one smooth line.
Smaller eyes should line from the centre of the eye to open them out, whereas wider eyes can line across the entire lash line.
Use a sponge applicator to smudge the line and blend.
Tap the eyeliner along the lower lash line to create a softer finish.
For a more dramatic look, line the rims of the upper and lower lashes.
Lips:
Outline the lips with a neutral colour lip liner and start from the outer corner and work the line upwards.
Fill in your lips with your chosen lipstick using a lipstick brush.
Add a dab of gloss to the centre of the lower and upper lip and dab with the fingers to blends into the lips.
When using lip lacquer alone, apply using the tear shaped applicator that will help to contour around the lips so one stroke will be all you need.
Remember that everyone can wear red lipstick, just ensure you pick the right shade for your skin tone like a bold red for medium skin, a blue/red for fair skin or orange/red for darker tones.