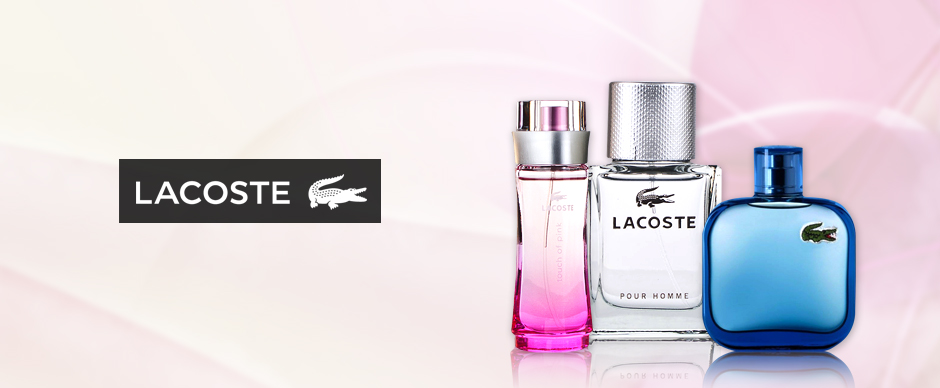 Free your mind, Essential fragrance for men
From the office to the gym, this scent stays fresh throughout your busiest day. As a great innovator, Lacoste was keen to explore a new expression of a citrus 'Eau' fragrance: In a traditional fragrance, the top-note oils - responsible for the fresh citrus scent - quickly evaporate after spraying on skin. Most users don't like losing this first impression so quickly. Fortunately, our patented Time Release Technology traps the top-note oils in the perfume, steadily releasing them over time. This allows the fragrance to smell fresher for longer, as if it had been freshly applied. Naturally, the length of time depends on the individual's skin chemistry, but it can last from the morning until evening.
Key Ingredients:
Citrus notes, Tomato Leaves, Black Pepper, Woody notes
Fresh, aquatic citrus, tangerine, bergamot, tomato leavers, cassis
Spicy floral, black pepper, rose
Woody, patchouli, sandalwood, wood accord
Packaging
Packaged in a pure glass bottle that uses curves, not lines, this reflects the fluidity of the modern world: structure is out; freedom is in. It was created by cutting edge French design agency Qu'On Se Le Dise, who created the bottle almost as a frame for the Lacoste crocodile: the heart of the brand. No words, no unnecessay details - just the icon of Lacoste in a beautiful glass showcase. Bold, true green: the colors of crocodile, the core colour for Lacoste sportswear. The box also displays brushed silver to create a link between the box and the bottle, showing how quality runs through Lacoste from first appearances to lasting use.