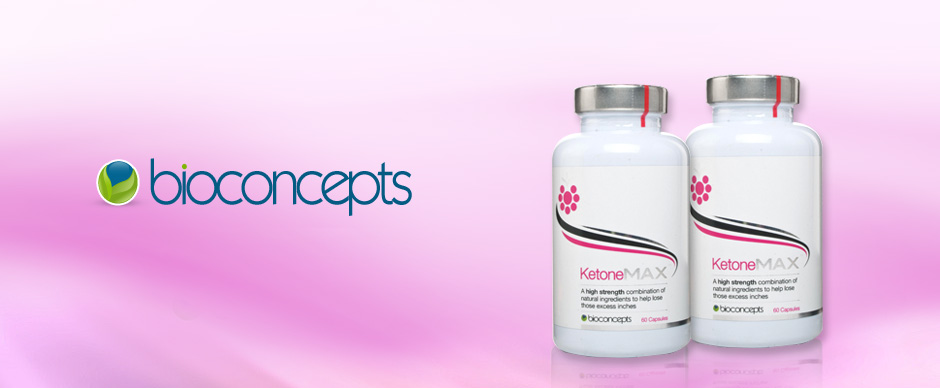 The revolutionary new fat burner
KetoneMAX is a natural weight loss supplement that is made primarily from the raspberry ketone. Raspberries encourage a better metabolism and help burn stubborn fat.
Boost your weight loss with supplements that are 100% natural
KetoneMAX is made of raspberry ketone extract, coffee bean extract, green tea, Guarana, acai berry, and Irvingia Gabonensis extracts. These ingredients work together to help you shed extra pounds. Ketone, the key ingredient in these supplements, is a natural compound that is found in fresh raspberries, blueberries, and cranberries. It encourages lean body mass and is also said to improve scalp health and hair growth.
Raspberry ketone extract kicks up your metabolism and helps speed up weight loss. It helps you to burn calories on the go. Green tea too helps increase your metabolism and helps your body use up calories and burn extra fat. Green tea is also known to help improve cardiovascular health while exercising. Coffee bean extract helps slow down the release of glucose in the body, and thereby prevents weight gain.
Start seeing fitness results
It can be challenging at times to stay on top of a busy schedule and still maintain a healthy weight. If you've been looking for a weight loss supplement that will help you lose weight in a natural way then we suggest KetoneMAX.
Being overweight or obese can increase the risk of health issues like cancer, diabetes, heart disease, and more. Research shows that even a little bit of effort in maintaining your ideal weight can go a long way in improving your overall health. If you are overweight and want to lose weight then even reducing your weight by 10% will have big health payoffs.
Using KetoneMAX along with regular exercise and a balanced diet will help you to lose a healthy amount of weight and improve your health. Don't rely solely on supplements to help you trim down. Make sure your diet contains plenty of fresh fruit and vegetables, low fat proteins, and whole wheat fibres. Put in 30 minutes of exercise each day. Soon you'll see results!