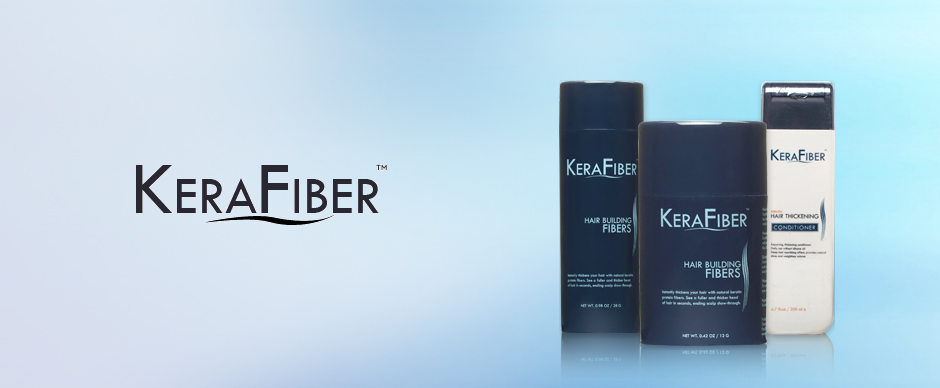 KeraFiber fibres are undetectable even as close as a few inches away. The hair fibres look exactly like your hair and bond with your already existing hair, causing no embarrassment when you are out and about. Once the fibres are set in place they will not come off with perspiration or wind. Utilizing the KeraFiber hold spray will increase the bond between the hair building fibres and your natural hair.
Directions

Step1: Wash and dry hair. Shake liberally over thinning areas. Gently tap or shake the bottle of fibres at about 45 degrees, and hold it 3 inches above your scalp to dispense the fibres.

Step 2: Once KeraFiber is applied, gently pat hair if necessary to disperse the hair fibres evenly within your hair.
Step 3: Apply KeraFiber fibre hold Spray to secure the fibers.