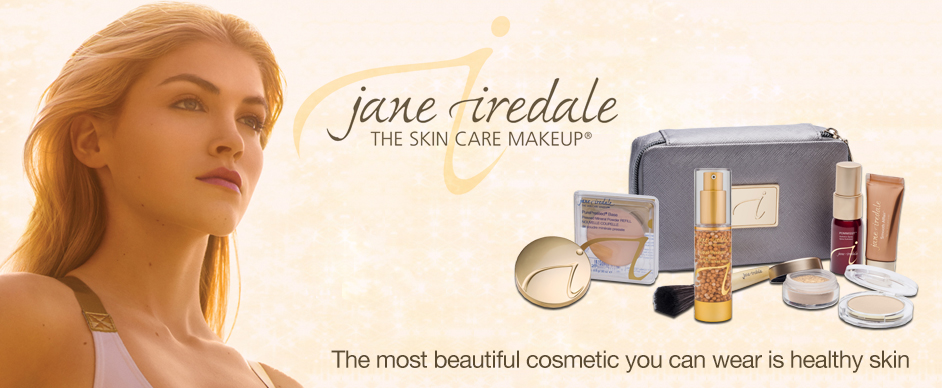 Jane Iredale, mineral make-up pioneer has designed her foundation around the natural look to give users a flawless and nude looking complexion that's ?barely there'. The minral based foundations are a 4 in 1 product of concealer, foundation powder and sunscreen to keep you protected, so theres no need to buy separate products. Designed for everyday use Jane Iredale foundations offer fast, weightless and water-resistant coverage for all skin tones even sensitive and blemished complexions alongside promoting healthy skin.
Jane Iredale foundations feature:
concentrated pigments of titanium dioxide and zinc oxide, with natural iron oxide colouring providing you with a chemical free protection from the sun. and hamful UV rays
Free from fillers which can clog pores including ingredients such as talc which often constitute up to 80 per cent of conventional make-up formulations
Layers of mineral crystals to prevent the loss of moisture  in the skin allowingand allowing your skin to breathe.
Free from perfume, chemical dyes and preservatives and contains natural ingredients suitable for even allergy-prone skin. 
?Traditional make-up fills wrinkles, and because it has a high degree of talc or cornstarch or nylon, becomes a matte coating on the skin which allows the light to absorb, and you can see into whatever?s going on underneath,? explains Jane Iredale.  ?Micronized minerals are coated* so that the crystals reflect and refract the light ? scattering it. So the minerals don't allow you to see into the skin and they give a soft, diffusion of light that makes the skin look healthy and younger.?
Foundations
Amazing Base is a loose powder designed to give your skin a dewey look. Especially popular with brides this powder requires minimal touch up and it's available in seventeen different shades.
PurePressed Base is a pressed powder with added antioxidants pine bark extract and natural vitamin E. It gives the skin a sheer matte look and is available in 12 different shades.
Liquid Minerals a tinted moisturiser giving your skin a healthy and natural finish. Covers blemishes, minimises pores, disguises wrinkles, smoothes and brightens skin ? and protects from sun damage.