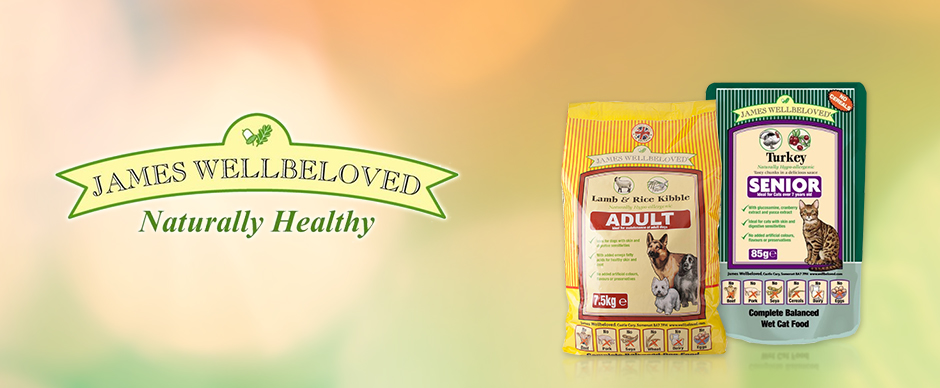 From small kittens to fully grown adults, cats need to be fed responsibly to ensure they maintain an optimum weight. As James Wellbeloved cat foods are complete and balanced food, they can be fed to your cat on their own (alongside a bowl of fresh water) and do not need to be supplemented with any other foods. James Wellbeloved food packs each provide a feeding guide to ensure that you are providing your cat with just enough food for their age, weight and lifestyle.
James Wellbeloved understand that different cats have different needs, which is why their range caters to all cats and kittens and provides a tasty array of flavours that is guaranteed to satisfy your fussy feline and keep them healthy.
The James Wellbeloved cat range:
Kitten - for up to 12 months
Adult - for cats aged between 1-7 years
Senior - for cats over 7 years
Light - for weight control
No Cereal - formulated without cereals
Hairball - for long-haired cats
Housecat - for cats who spend all of their time indoors
Oral health - to keep their teeth and gums healthy
Complete wet food - a complete dietetic wet food for adults
James Wellbeloved complete cat foods will provide your cat with all vitamins, minerals and other nutrients that they need every day to keep them happy and healthy. They contain natural, tasty ingredients like turkey, duck or fish blended with rice, tomato and maize. Each food promotes a healthy and glossy coat, reduces stool odour, encourages beneficial bacteria in the gut, supports urinary tract health and maintains healthy eyes and heart. Their foods also avoid using any ingredients that are common causes of adverse food reactions.